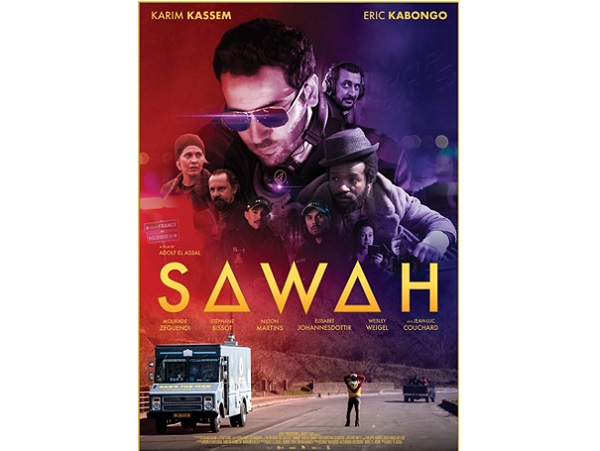 Wady Films has announced that the Luxembourgish feature film SAWAH has been selected for official selection at the 41st edition of the Max Ophüls Preis film festival to be held in Saarbrücken, Germany from 20 to 26 January 2020.
The main goal of the Max Ophüls Preis festival is to offer a platform for new directors. The festival thus offers an official selection of first and second works each year, and has become well-known among German-speaking festivals.
Since March 2019, SAWAH, directed by Adolf El Assal, has won 20 international awards and has achieved 50 selections at international festivals. The film is released in early 2020 in cinemas across the Arab world, France and Belgium. Other countries will follow later.
SAWAH tells the story of Skaarab, a DJ from Cairo in Egypt who is invited to play his sounds in Brussels during an international DJ competition. During his journey, he gets stuck in a country he has never heard of before: Luxembourg. Skaarab then decides to find a way to reach his goal in time while a revolution breaks out in his country.
SAWAH is a majority Luxembourg production (Deal Productions / Wady Films) with the support of the Film Fund Luxembourg in co-production with Belgium (Caviar) and Egypt (Film Clinic). The film is distributed in Luxembourg by Wady Media, whilst Axxon Films (France) represents the film internationally.