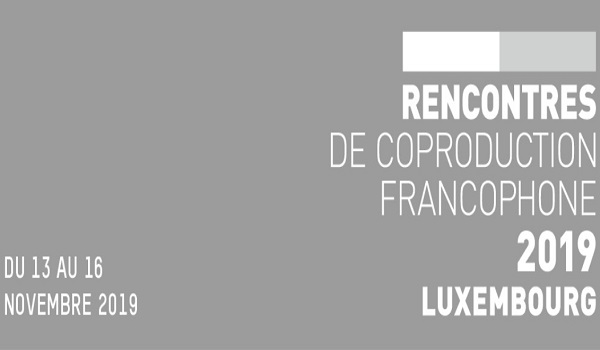 Credit: Film Fund Luxembourg
The Film Fund Luxembourg will be hosting this year's "Rencontres de Coproduction Francophone" (RCF), which will bring together over 100 professionals from the film industry in the Grand Duchy from 13-16 November.
The RCF allow professionals from the film industry (producers, financial partners, sales agents and distributors) from French-speaking Europe, Canada and Africa to meet one other around the financing and co-production of projects in the French language. They also have the chance to participate in masterclasses in panels on a chosen topic; the 2019 edition, which will coincide with the Sonic Visions festival, will focus on the role of music in cinema.
This year, 21 projects, including 15 feature films, three animated feature films and three virtual reality (VR) projects, have been selected and will be presented as part of the 16th edition of the RCF.
Among the selected projects, Luxembourg will be showcasing two films: "Ghostdance", an animated film by Nicolas Blies, Stéphane Hueber-Blies and Kim O'bomsawin (produced by a_BAHN), and "Kommunioun" by Jacques Molitor (produced by Les Films Fauves).
For further information, see https://www.cnc.fr/professionnels/actualites/rencontres-de-la-coproduction-francophone-2019--appel-a-projets_1008488.