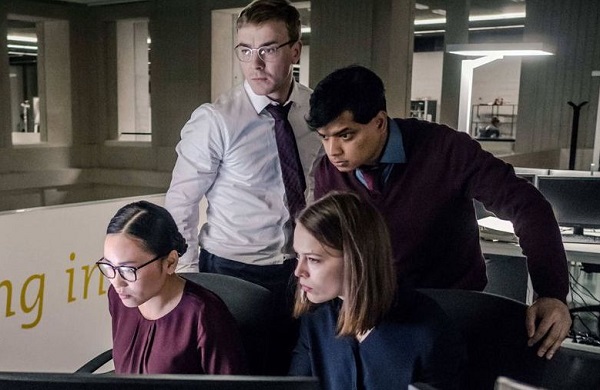 The Luxembourg co-produced TV series "Bad Banks" has been nominated for the "Best Drama Series" of the International Emmy Awards.
Sold in over 40 territories, Bad Banks is a thriller that plunges into the world of high finance with its power games, manipulations and betrayals. Written by Oliver Kienle and directed by Christian Schwochow, the cast include Paula Beer, Desirée Nosbusch, Tobias Moretti, Barry Atsma, Marc Limpach and Germain Wagner. Season Two is currently in post-production and will be finalized in February 2020.
The series is a co-production between Iris Productions (Luxembourg) and Letterbox (Germany) with ZDF, in collaboration with ARTE. It has also received support from the Film Fund Luxembourg, the German Motion Picture Fund and the HessenFilm und Medien Fund. Federation Entertainment handles the international sales of the series.
Iris Productions yesterday announced that Bad Bank was officially in the running for the "Best Drama Series" category of the International Emmy Awards, a prize that rewards the best TV programmes outside of the United States. Series that have recently won an International Emmy Award in this category include "Casa de Papel" in 2018, "Mammon" in 2017 and "Deutschland 83" in 2016.
Bad Banks is one of four finalists which will attempt to win this prestigious award this year. The winner will be announced at the awards ceremony, taking place on Monday 25 November 2019.