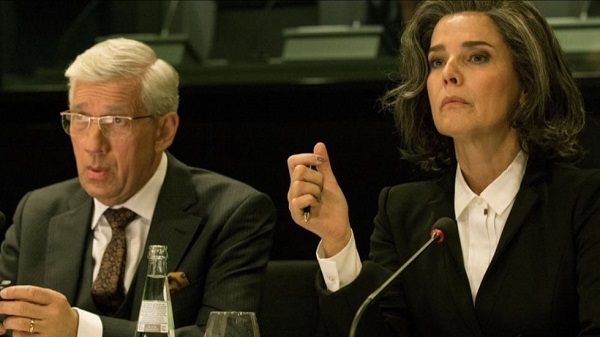 Irish Productions has confirmed that its tv drama series "Bad Banks", the second series of which is currently being shot in Luxembourg, has picked up five new awards, this time from the Grimme Preis in Germany.

Directed by Christian Zübert, "Bad Banks" continues to win multiple prizes in Germany, by the Grimme Preis jury who awarded the first series no less than five awards in the fiction category: TV SERIES - FICTION, CHRISTIAN SCHWOCHOW – DIRECTOR, OLIVIER KIENLE – HEAD AUTOR, PAULA BEER – JANA LIEKAM, DÉSIRÉE NOSBUSCH – CHRISTELLE LEBLANC.

The awards ceremony will take place on 5 April 2019.

Sold in more than forty territories, "Bad Banks" plunges into the world of high finance with its power games, manipulations and betrayals. Written by Oliver Kienle and directed by Christian Schwochow, the cast include Paula Beer, Desirée Nosbusch, Tobias Moretti, Barry Atsma, Marc Limpach and Germain Wagner.

"Bad Banks" is a co-production between Letterbox (Germany) and Iris Productions (Luxembourg) with ZDF, in collaboration with ARTE; the series also received the support of Film Fund Luxembourg, the German Motion Picture Fund and the HessenFilm und Medien. Federation Entertainment handles the international sales of the series.