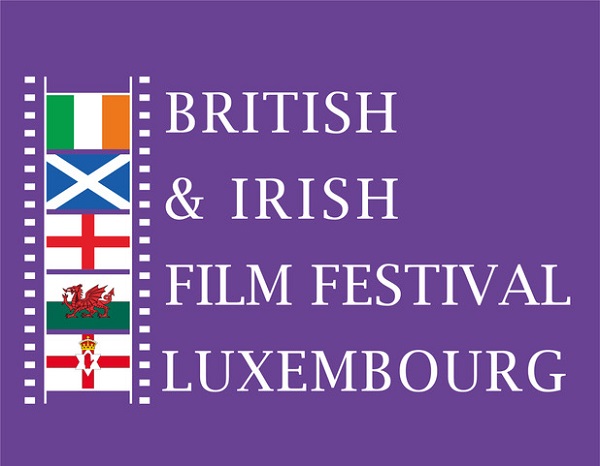 G-Media Sàrl, with the support of the Irish Club of Luxembourg, today announced the launch of the 13th annual British & Irish Film Festival Luxembourg (BIFFL) to be held over nine days from Friday 16 September until Saturday 24 September 2022, in an in-cinema format.
The film festival provides a unique opportunity for viewers to experience a wide selection of new films from Britain and Ireland. The nine-day event will include thirteen feature-length films from a cross-section of genres and representing mainly independent cinema, as well as a couple of short films. In addition, there are three special events being held midweek, including two seminars plus a special "Solidarity with Refugees" event.
BIFFL will have screenings across two venues, Ciné Utopia in Luxembourg-Limpertsberg and the Cinémathèque in Luxembourg-Ville and will open with the screening of The Phantom of the Open, an English drama set in the background of golf, and will close with the Irish production Joyride, a comedy drama set in the Irish countryside. All films will be receiving their Luxembourg premieres during the festival, with the Luxembourg documentary From Iraq to Ukraine: Every Picture Tells a Story having its world premiere.
Addressing the challenge of organising a festival in 2022 when the world is exiting the COVID-19 pandemic, Geoff Thompson, Festival Organiser, said: "2020 saw a drastic slowdown in films being shot, with significant restrictions in 2021 not enabling the industry to fully get back on its feet until recently. While writing could continue, production and post-production was deeply affected. As a result, the number of films available now for screening are considerably fewer than normal. So, the programming has been a bigger challenge this year than before".
He added: "Nevertheless, with the support of the Galway Film Fleadh and other connections, we have been able to assemble a fantastic line-up".
As an example, Boiling Point is a drama starring Stephen Graham as a chef in the high-octane world of catering: what sets this film apart is that it was shot in one take! Another special film is The Score starring Will Poulter. As well as being an intriguing crime drama, it is also a musical…
Continuing BIFFL's tradition of including Gaelic-language films in the programme, there are two Irish-language dramas this year, with Foscadh and Doineann both being screened (with both English and French subtitles).
There is also a strong documentary strand again this year, with no fewer than seven documentaries:
- two address music: Nothing Compares, about the life of Sinéad O'Connor; Continuing Traditions, about blending Indian classical music and Irish traditional music;
- one addresses dance: Steps of Freedom: The Story of Irish Dance, about how Irish dance developed over centuries;
- two feature water: Keep it a Secret, about the dawn of Irish surfing; Unsinkable, about Alan Corcoran's unprecedented length of Ireland (500 km) sea swim for charity;
- two (both short films) concern BIFFL's "Solidarity with Refugees" event.
Seminars
In collaboration with both the British Chamber of Commerce for Luxembourg (BCC; celebrating its 30th anniversary) and the Ireland Luxembourg Chamber of Commerce (ILCC; celebrating its tenth anniversary), BIFFL is organising two seminars during this year's festival. The ILCC event will address "The Business of… Film Production" with Siún Ní Raghallaigh (formerly CEO at Ardmore Studios and MD at TG4) following the screening of Foscadh on Tuesday 20 September 2022 and the BCC event will see Paul Lesch speak on "Hitchcock: Actor and Performer" on Wednesday 21 September 2022, illustrated with many film clips and stills. Both events are open to the public via Luxembourg-ticket.lu (chamber members should register with their chambers as receptions are included for them). The Indian Business Chamber of Luxembourg (IBCL) is also partnering with BIFFL for the Continuing Traditions screening.
Solidarity with Refugees
As part of their desire to show solidarity with refugees, the BIFFL organisers are organising one evening with the screening of two short films (each 30 minutes), including discussions around both:
- "From Iraq to Ukraine" is the story of Ali Sahib, himself a refugee from Iraq, who travelled to Ukraine shortly after Russia invaded the country in February 2022;
- "Home from Home" tells of refugees from Afghanistan, Palestine, Guinea and Yemen who settle in Ireland and showcase their home cuisine.
For this event, BIFFL is partnering with Kachen, Chronicle.lu (celebrating its tenth anniversary this year) and LUkraine asbl.
Festivalgoers will also have the privilege of meeting actors, directors and producers at a number of the screenings, in the form of Q&A sessions post-screenings. All Q&As this year will be done in person.
This year, the awards will feature both an "Audience Award" as well as an "Audience Prize", with two entries winning a Magnum of Crémant from Bernard-Massard / a Hamper from Home from Home, and also a "Critics' Award", with the involvement of members of the Association Luxembourgeoise de la Presse Cinématographique (ALPC).
Tickets cost €9 per person per film, with ticketing again with Luxembourg-Ticket.lu. The popular Season Special Ticket will be available for purchase online at €35, with ticketing bundles also available (two for €15). Tickets may also be available at the venues prior to screenings, depending on availability.
BIFFL has once again received support from the Galway Film Fleadh, where some of the films of this year's festival line-up were premiered. This year's BIFFL has also received support from the Irish Film Institute, Culture Ireland, the City of Luxembourg (Ville de Luxembourg) and the Luxembourg Film Fund, as well as the financial contribution of the Embassy of Ireland in Luxembourg though its Emigrant Support Programme. BIFFL also enjoys support from its sponsors, particularly its Silver Sponsor Enovos / LEO, Bronze Sponsors BGL BNP Paribas and Waystone and various partners including DHL, Bernard Massard, Home from Home and the New Delhi restaurant and media partners: ARA City Radio, Chronicle.lu, Delano, Kachen and City Savvy Luxembourg.
Programme
Friday 16 September @ Ciné Utopia:
• 19:00: (opening) Phantom of the Open, (EN, 106 mins) by Craig Roberts
• 21:30: The Score (EN, 100 mins), by Malachi Smyth
Saturday 17 September @ Ciné Utopia:
• 19:00: Continuing Traditions (IE / IN, 80 mins) by Dónal Ó Céilleachair
• 21:30: Long Way Back (EN, 93 mins) by Brett Harvey
Sunday 18 September @ Ciné Utopia:
• 14:00: The Road Dance (SC, 116 mins) by Richie Adams
• 16:30 Doineann (IE, 94 mins) by Damian McCann
• 19:00: Boiling Point (EN, 92 mins) by Philip Barantini
Monday 19 September @ Cinémathèque:
• 18:30: Keep it a Secret (IE, 60 mins) by Sean Duggan
• 20:30: Unsinkable (IE, 60 mins) by Peter Grogan and Alan Corcoran
Tuesday 20 September @ Cinémathèque:
• 19:00: Foscadh (Shelter) (IE, 93 mins) by Seán Breathnach, followed by short seminar "The Business of Film Production"
Wednesday 21 September @ Cinémathèque:
• 19:00: "Hitchcock. Actor and Performer" seminar, with Paul Lesch
Thursday 22 September @ Cinémathèque:
• 19:00: Solidarity with Refugees event: From Iraq to Ukraine: Every Picture Tells a Story (LU, 25 mins) by Ali Sahib; Taste of Home (IE, 30 mins) by UNHCR Ireland
Friday 23 September @ Cinémathèque:
• 18:30: Steps of Freedom, The Story of Irish Dance (IE, 80 mins) by Ruán Magan
• 20:30: Nothing Compares (IE, EN, NI, 97 mins) by Kathryn Ferguson
Saturday 24 September @ Ciné Utopia:
• 19:00: Awards, followed by Joyride (IE, 94 mins) by Emer Reynolds
For more detailed information on the programme, visit www.bifilmseason.lu.