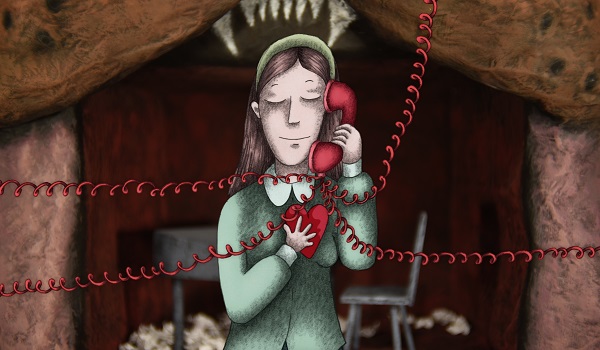 My Love Affair with Marriage; Credit: Antevita Films
Film Fund Luxembourg has announced that three Luxembourg co-productions have been selected for official competition at the Annecy International Animation Film Festival, which is taking place from 13 to 18 June 2022.
Film Fund Luxembourg will be present at the International Animation Film Market for the 21st time with a promotional stand bringing together about fifteen Luxembourg animation companies (production, studios and service providers). This stand will celebrate Luxembourgish animation within the framework of this important annual meeting of all professionals of the global animation sector.
Selected Luxembourg co-productions
- Le petit Nicolas – Qu'est-ce qu'on attend pour être heureux? (Little Nicholas – What are we waiting for to be happy?), co-produced by Lilian Eche and Christel Henon (Bidibul Productions) and directed by Amandine Fredon and Benjamin Massoubre. This animated film is based on the work of René Goscinny and Jean-Jacques Sempé.
The film is a co-production between France and Luxembourg and the first animated feature film of the adventures of Little Nicholas where Jean-Jacques Sempé's work comes to life for the first time thanks to the magic of 2D artisanal drawing. The layout and colour sets were provided by Studio 352 in Contern, the compositing and special effects by the Onyx Lux 3D studio in Luxembourg City. The Philophon studios in Bettembourg did the sound editing, sound effects and mixing, while the music for the film was recorded at the Philharmonie de Luxembourg.
- Saules aveugles, femme endormie (Blind willows, sleeping woman), co-produced by Pierre Urbain and David Mouraire (Doghouse Films) and directed by Pierre Földes.
The film is a co-production between France, Luxembourg, Canada and the Netherlands. Doughouse's studio team did much of the animation for the film, for which a mixed 2D / 3D technique was used. From live filming and the embedding of 3D heads on the heads of the actors, the animator was inspired by each scene shot in live action to animate as close as possible to realism, under the leadership of the director. The post-production sound was done by Philophon Studios (Michel Schillings).
- My Love Affair with Marriage, co-produced by Raoul Nadalet and directed by Signe Bauman.
The film is a co-production between Latvia, the United States (US) and Luxembourg. The Luxembourg producer worked for several months with his sound team (mixer Loïc Collignon and sound designer Pierre Vedovato) on this film with high-quality creative and musical content, in close collaboration with the New York-based director to create a unique sound of a very high level.