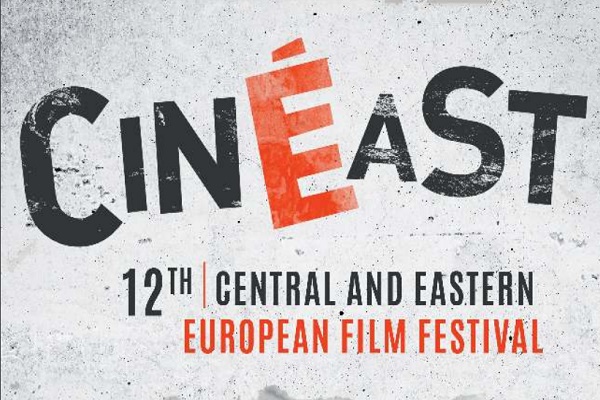 The organisers of CinEast, the Central and Eastern European Film Festival in Luxembourg, have presented the programme of this year's festival, which will take place from 3 to 20 October 2019 across Luxembourg.
The 12th edition of the CinEast festival will offer the Luxembourg public the best cinema of 20 countries of the former communist bloc with nearly 120 screenings at the Cinémathèque, Neimënster, Ciné Utopia, Kinepolis Kirchberg, the Ancien Cinéma, the CNA and the Kulturfabrik, among other venues.
On the programme are 65 feature films and more than 50 short films, as well as some 40 guests, seven film debates, five concerts (including a cine-concert), a large photography exhibition ("Down with Walls!"), young audience sessions, a focus on Lithuania, and more.
Confirmed guests include Krystyna Janda (Polish actress), Juris Kursietis (Latvian director), Wojtek Smarzowski (Polish writer and director), Rea Lest (Estonian actress), Antonio Lukich (Ukrainian director), Lendita Zeqiraj (Kosovar director), Andrey Paounov (Bulgarian director), Florenc Papas (Albanian director) and others.
The seven films competing in this year's festival are: "Cat in the Wall" by Mina Mileva and Vesela Kazakova; "Corpus Christi" by Jan Komasa; "Oleg" by Juris Kursietis; "Open Door" by Florenc Papas; "Nova Lituania" by Karolis Kaupinis; "Scandinavian Silence" by Martti Helde; "Stitches" by Miroslav Terzic.
The festival's international jury, which will award the Grand Prize and the Special Jury Prize, is composed of: Sophie Mousel, actress; Renata Santoro, programmer; Adolf El Assal, director/producer; Marius Olteanu, director/screenwriter. The president of the international jury will be confirmed in the coming days. The press jury, which will award the Critics' Prize, is composed of journalists Cristóbal Soage (Cineuropa), France Clarinval (RTL) and Marc Trappendreher (Lëtzebuerger land/Forum).
The complete programme of the 12th edition of CinEast is now available on the festival website www.cineast.lu.