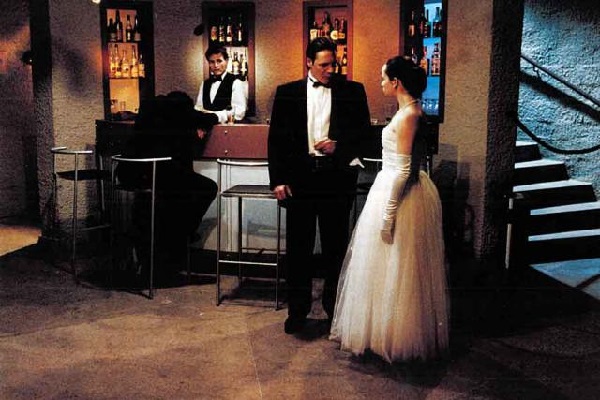 Scene from Pol Cruchten's "Nuit de noces" (1992); Credit: Videopress
Luxembourg cinema will be given pride of place at the 12th Angoulême Francophone Film Festival, to be held from 20 to 25 August 2019 in Angoulême in southwestern France.
As part of a tribute to Luxembourgish filmmaking, the festival will devote a large part of its programme to productions from the Grand Duchy. Indeed, the Angoulême Francophone Film Festival will pay special tribute to the career of the late Luxembourgish screenwriter, director and producer, Pol Cruchten, who passed away last Wednesday in La Rochelle, France.
This morning, at a press conference in Paris, Dominique Besnehard and Marie-France Brière, creators and directors of the festival, as well as Guy Daleiden, director of the Film Fund Luxembourg, unveiled the official selection and films selected for this year's special Luxembourg-themed edition.
Six Luxembourgish feature films, a documentary and two short films will be put under the spotlight and will testify to the diversity and richness of the country's film sector:
Il est un petit pays (1937), documentary by René Leclère, produced by Henry-N. Vachon;
L'homme aux nerfs modernes (1988), short film by Bady Minck, produced by Bady Minck and Stefan Stratil;
Mr Hublot (2014), short film directed by Laurent Witz and Alexandre Espigares, a Zeilt Productions production;
Nuit de noces (Hochzäitsnuecht) (1992), feature film directed by the late Pol Cruchten and produced by Videopress;
Black Dju (1996), feature film by Pol Cruchten, a Samsa Film production;
Réfractaire (2009), feature film by Nicolas Steil, produced by Iris Productions;
Préjudice (2016), feature film by Antoine Cuypers, co-produced by Samsa Film;
Croc-blanc (2017), an animated feature film by Alexandre Espigares, produced by Bidibul Productions;
Barrage (2017), a feature film by Laura Schroeder, produced by Red Lion.
In addition, the animated feature film Les Hirondelles de Kaboul, directed by Zabou Breitman and Eléa Gobbé-Mévellec and co-produced by Mélusine Productions, will compete in the official competition for the "Valois d'Or" 2019.
Guy Daleiden commented: "This focus on Luxembourg productions will highlight the know-how of the internationally recognised film sector and highlight the quality of Luxembourgish works produced over the years".
To mark their support for the film production sector, Luxembourg Prime Minister and Minister of Communications and Media, Xavier Bettel, will travel to Angoulême on 20 August 2019 for the opening of the festival, whilst Their Royal Highnesses the Grand Duke and the Grand Duchess will attend the festival's "Luxembourg Day" and the closing ceremony.