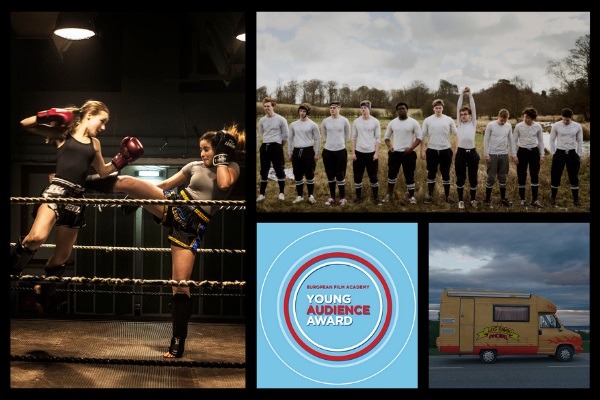 The tenth edition of the Luxembourg City Film Festival (LuxFilmFest) will take place from 5 to 15 March 2020.
Following the success of the LuxFilmFest 2019, preparations have already begun for next year's symbolic tenth edition.
In the meantime, the next couple of LuxFilmFest events happening in the coming weeks are the Young Audience Film Day on Sunday 5 May 2019, as well as several school screenings during the week of 13-19 May.
The eighth Young Audience Film Day, organised by the European Film Academy (EFA), in partnership with the Luxembourg City Film Festival, will bring together a record 55 cities from 34 countries. Juries of young Europeans will watch the nominated films "Fight Girl/Vechtmeisje", "Los Bando" and "Old Boys", all three of which will then be available as Video-on-Demand for the general public. The three screenings will be available for the Luxembourg public to watch free of charge at the Cinémathèque. Registrations for the Luxembourg jury are now open for all young people between 12 and 14 years old at register@luxfilmfest.lu.
Also in May 2019, in collaboration with the Ministry of Education and SCRIPT, the Luxembourg City Film Festival is organising several school screenings as part of its Non-Festival school programme. This follows its mission to promote media literacy of students, for classes of Luxembourgish secondary schools. The screenings will be followed by discussions lead by film experts and professionals.
The films are:
LOMO: The Language of Many Others, by Julia Langhof (DE, 2017), 101 minutes, in German, on Monday 13 May at 09:00 at Ciné Scala in Diekirch and on Tuesday 14 May at 09:00 at KulturFabrik in Esch-sur-Alzette;
When Paul Came Over the Sea: Journal of an Encounter (Als Paul über das Meer kam: Tagebuch einer Begegnung), by Jakob Preuss (DE, 2017), 97 minutes, in German with FR subtitles, on Wednesday 15 May at 09:00 at Ciné Sura in Echternach and on Friday 17 May at 09:00 at Prabbeli in Wiltz
Free entry. Teachers can sign their classes up via register@luxfilmfest.lu.