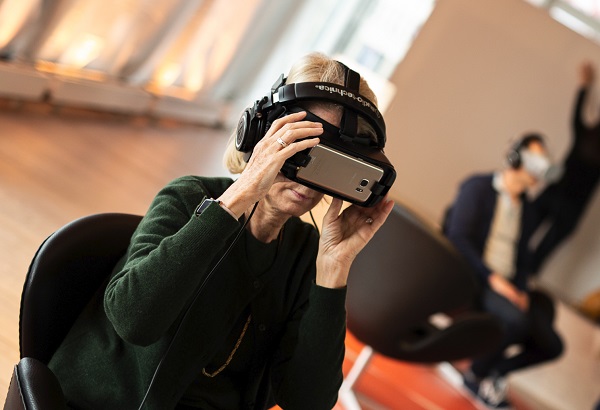 Visitors to the VR Pavilion; Credit: Patrick Müller, VdL
Since its launch on 6 March 2019, the Virtual Reality Pavilion at the Luxembourg City Film Festival has attracted over 1,900 visitors.
On 15 March 2019, two days before the end of the festival, the third pavilion dedicated entirely to virtual reality had already reached a record attendance. Almost 2,000 visitors flooded Casino Luxembourg - Forum of Contemporary Art to experience the ten Virtual Reality (VR) installations.
Commenting on this year's success, Guy Daleiden, director of the Luxembourg Film Fund, stated: "So far, we are recording 20% ​​more participation than in 2018". The event expected to attract even more visitors this past weekend as the festival came to a close.
This year's VR Pavilion, organised by the Film Fund Luxembourg in partnership with Digital Luxembourg, ended yesterday, Sunday 17 March 2019.