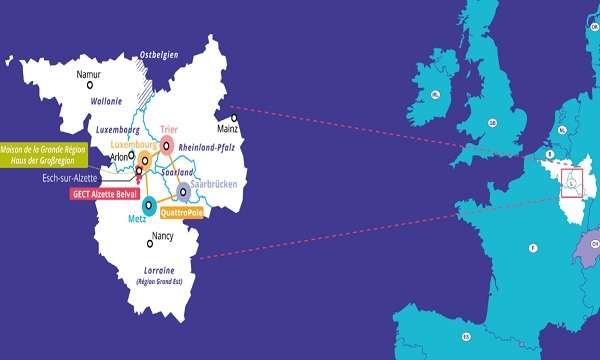 Credit: QuattroPole
The Luxembourg presidency of QuattroPole has announced that the third edition of the QuattroPop Festival will take place from Friday 3 to Saturday 4 September 2021 in Trier, as part of its QuattroPole summer programme.
Eleven groups and artists from the four cities of the QuattroPole network (Luxembourg, Metz, Saarbrücken and Trier) will perform during this two-day event on the banks of the Moselle River, highlighting the diversity of the regional cultural scene. Last year, the festival welcomed more than 1,500 visitors to listen to local pop groups.
Open-air concerts will take place at Zurlaubener Ufer, 54292 Trier in Germany.
Tickets cost €5 per day (reduced: €3) and there is a cash desk on site.
Admission: Friday 3 September from 18:00 and Saturday 4 September from 14:30.
The COVID-19 regulatory provisions in force in the state of Rhineland-Palatinate apply. Visitors are requested to wear a mask until they are seated. People with cold symptoms are not allowed to participate in the event. Contact details will be collected.
Further information is available at www.quattropop.eu.
QuattroPole - A network of cross-border cities
Straddling the borders between Germany, Luxembourg and France, QuattroPole delimits and symbolises a cross-border region that presents great historical, economic and cultural diversity and a multilingualism experienced on a daily basis. Luxembourg, Metz, Saarbrücken and Trier are joining forces to be more visible on the European scene and combine their know-how in innovative projects. Cooperation and the implementation of joint projects must generate synergy effects between cities and strengthen the economic attractiveness of the region.