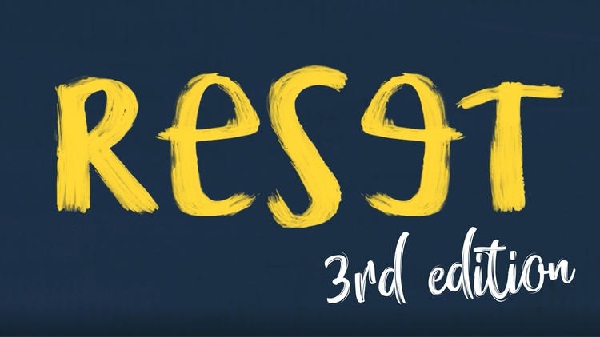 The third edition of the RESET jazz festival will be taking place from 16-18 January 2020 at neimënster.
Following the success of the two first editions in 2018 and 2019, Luxembourgish jazz musician and composer Pascal Schumacher and neimënster are continuing their collaboration for yet another edition of the RESET festival. The 2020 programme promises to be even more ambitious in order to help the public reset what they thought they knew about jazz.
Eight musicians will work together for one week at Neumünster Abbey to jam, explore, create and improvise. They will then present the fruits of their labour on three consecutive evenings, with each soirée offering a completely different atmosphere. The main idea is that everyone can and should enjoy jazz music.
This year's musicians are: Luxembourgish jazz pianist Michel Reis; Natascha Rogers, a pianist and Afro-Cuban percussionist from the Netherlands; German trumpeter Sebastian Studnitzky; Taiko Saito, a Berlin-based Japanese vibraphonist; Romanian clarinet player, Alex Simu; Belgian double bass player, Lara Rosseel; French flutist Joce Mienniel; Eva Fernández, a Spanish singer and saxophonist.
Programme
Thursday 16/01/20: duets/tercets
19:30 @ Bâtiment Bruch Taiko Saito & Michel Reis
20:30 @ Melusina Sebastian Studnitzky, Joce Mienniel & Eva Fernández
21:30 @ Zapschoul Natascha Rogers, Lara Rosseel & Alex Simu
Free entry, according to available space.
Friday 17/01/20 at 20:00: closing concert @ Salle Krieps, neimënster.
Tickets cost €22 or €9 (reduced tariff. A two-day pass costs €30.
Saturday 18/01/20 at 20:00: late night concert with local artists @ Brasserie Wenzel.
Tickets cost €22 or €9 (reduced tariff. A two-day pass costs €30.
More information is available at https://www.neimenster.lu/index.php/fr/Culture/Programmation/Festivals/RESET-2020.