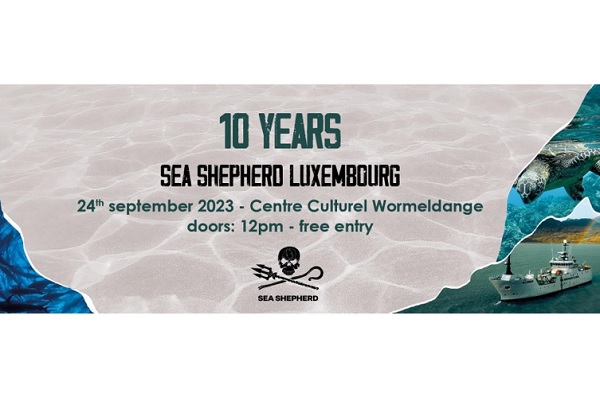 Sea Shepherd Luxembourg is celebrating its tenth anniversary in 2023 with a special event on Sunday 24 September from noon at the Centre Culturel in Wormeldange (93 Rue Principale).

The event will feature presentations, information stands, live music and food and drinks, and will welcome special guests Captain Peter Hammarstedt, Director of Campaigns, and Alex Cornelissen, CEO Sea Shepherd Global.

Free entry; no prior reservation necessary.

With global headquarters in the Netherlands, Sea Shepherd has a total of nineteen locations globally, with fifteen of these in Europe. It describes itself as an international direct-action ocean conservation movement, with its mission to defend, conserve and protect the ocean.

For further information, email: info@seashepherd.lu.