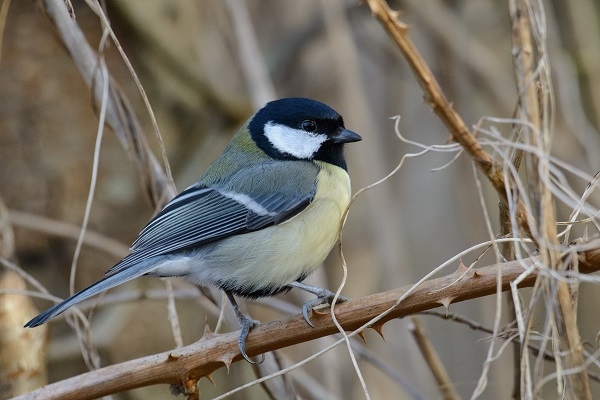 Great Tit; Credit: copyright: Roland FELTEN
The 2023 Wantervullen (Winter Bird Count) took place at the end of January 2023, with the Great Tit retaining its position as the most frequently bird in gardens across Luxembourg.
The 2023 edition of the annual bird census had more than 900 participating volunteers, which represents the highest participation rate from the start of the awareness campaign.
On 27-29 January 2023, Luxembourg residents were asked to take an hour to count the birds in their garden or balcony. A total of 33,881 birds were reported by 922 participants in the campaign, meaning that an average of just over 37 birds were observed per counting point.
The great tit was able to defend its 1st place as it was recorded visiting 86% of Luxembourg participating gardens and was therefore the most common species. The blackbird was just behind it as it was observed in 85% of the gardens. Other frequently encountered species were the blue tit (81%), the house sparrow (80%) and the robin (75%).
The gregarious starling was the most numerous visitor, replacing the house sparrow in this category this year.

At the end of the campaign, 10 winners were drawn from all participants and will be contacted shortly by natur&ëmwelt who coordinated the winter bird count in Luxembourg.
Through the annual counting campaign, the stocks of frequently occurring bird species in settlement areas can be estimated. Population trends, such as increases or decreases over the years, are thus made visible. The main focus of this counting campaign is on the bird species around the house and garden, such as blue tit, sparrow and blackbird.