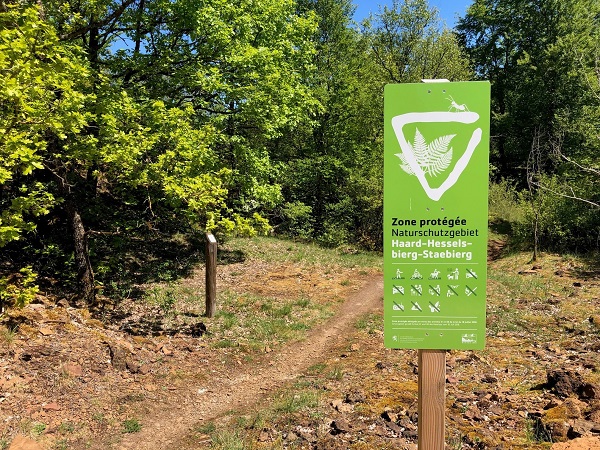 Information sign in a nature reserve; Credit: Jan Herr / ANF
Following a significant increase in violations, Luxembourg's Nature and Forest Agency has announced the introduction of more stringent checks in nature reserves.
From now on, the agency will be carrying out stricter checks, especially in designated nature reserves across the country. Some of these checks will be carried out in cooperation with the Grand Ducal Police and relate to the prohibitions and restrictions set out in the regulations of these areas. Evening and night checks are also planned.
The Nature and Forest Agency confirmed in a statement today that the past few weeks have seen several and sometimes huge violations of the Nature Conservation Act and the relevant regulations. Violations included, among other things, unauthorised parties and barbecues, the illegal disposal of litter on a large scale and the destruction of biotopes and habitats.
A recent awareness campaign carried out on social networks, which drew attention to the individual prohibitions and restrictions in a series of posts, failed to prevent a further increase in violations to a satisfactory extent. As a result, the Nature and Forest Agency, in coordination with the police, has now decided to resort to more repressive means.