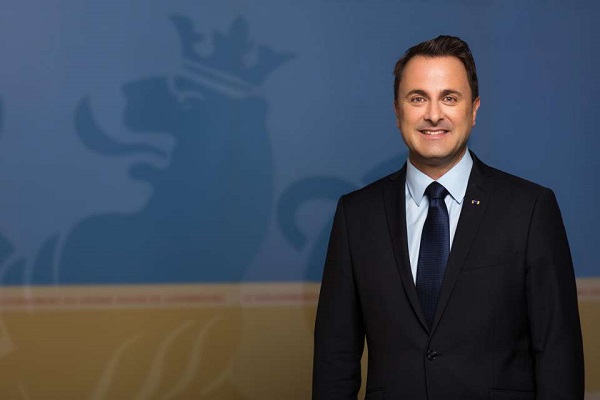 PM Xavier Bettel; Credit: SIP / Yves Kortum
On Thursday 26 March 2020, Luxembourg's Prime Minister Xavier Bettel participated in the video conference of the heads of state and government of the European Union (EU).
This video conference, which focussed on the fight against the COVID-19 (coronavirus) pandemic, was intended to replace the traditional European Council in March, which could not be held due to the coronavirus health crisis.
The members of the European Council yesterday discussed the ways to limit the spread of the virus, the supply of medical equipment, the promotion of research, as well as the socio-economic consequences of the crisis.
During his speech, Prime Minister Xavier Bettel declared himself in favour of strong actions to support the economy in the EU Member States. He notably called for a common instrument for debt issuance, stating: "No country should be left alone to face the consequences of the COVID-19 crisis. We can and must do more, in particular as Member States of this Union, and we must demonstrate collective ambition and solidarity in order to find a coordinated response". Prior to the video conference, the Prime Minister had also co-signed a letter to this effect addressed to the President of the European Council.
Luxembourg's Prime Minister also noted that the restrictive measures introduced in certain parts of the EU risk having a serious, and perhaps irreparable, impact on the functioning of the EU, the single market and the Schengen Area. He maintained in his speech that: "Cross-border traffic of cross-border workers and goods is a lifeline for Luxembourg and many other Member States. Any measure introduced at the internal borders of the EU must ensure that at least the unhindered transit of frontier workers, the repatriation of citizens, essential medical supplies and essential goods is ensured".