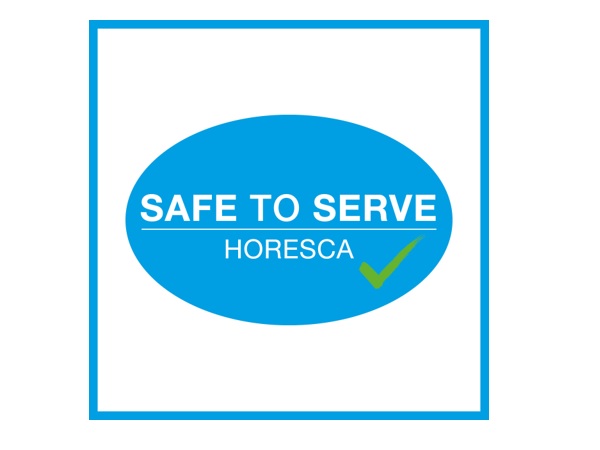 Luxembourg's Ministry of Tourism and Horesca have announced details of a quality charter entitled "Safe to Serve" which is to be used by restaurants, cafés and hotels which sign up to it in relation to this week's reopening of the hospitality sector across Luxembourg.
The various establishments which join this campaign undertake to comply with the recommendations of the National Federation of Hoteliers, Restaurateurs and Cafetiers du Luxembourg, and thus guarantee a resumption of activities in the best possible conditions.
Supported by the General Directorate of Tourism and the General Directorate of Middle Classes of the Ministry of the Economy, as well as by the Chamber of Commerce of the Grand Duchy of Luxembourg, the "SAFE TO SERVE" campaign brings together a whole series of actions aimed at preserving the health security of staff and customers while respecting hospitality and conviviality.
By adhering to this charter, professionals show their desire to guarantee high health security to their customers in order to reassure them during their visit to the restaurant or café. They undertake to respect many commitments based on the recommendations of Horesca which has published a guide for the reopening of hotels, restaurants and cafés. These recommendations complement and reinforce the legal obligations. Each establishment in the country received the guide in question a few days ago.
The four commitments of the charter
The professionals who sign the membership charter allowing them to obtain the "SAFE TO SERVE" label agree to respect at least these 4 essential criteria:
• the registration of the establishment with the Government Commissariat for Quality, Fraud and Food Safety
• compliance with good hygiene practices and HACCP principles
• compliance with government "COVID-19" guidelines
• the implementation of all the necessary procedures guaranteeing the maximum possible security for customers, hosts and employees (social distancing, wearing a mask, etc.).
The SAFE TO SERVE -recognised establishments are ready to welcome customers and Horesca provides them with a number of means aimed at increasing their visibility. Firstly, there are several stickers: a large sticker can be affixed to a display case or the front door. Upon entering the establishment, the customer immediately spots the colour blue and knows that he is in a "SAFE TO SERVE" establishment. There are also smaller stickers to stick in various places within the establishment. Members also receive easels which they can place on restaurant tables, as well as posters. All this is in a kit which also includes a number of masks.
The Minister of Tourism, Lex Delles, stressed in this context that "cafès and restaurants are meeting places that are very important for social life. They are part of the national identity and enjoy an excellent reputation which goes far beyond the country's borders. The reopening of cafés and restaurants has therefore been eagerly awaited, both by the sector and by citizens. However, this reopening will only be successful if the cafeterias and restaurateurs as well as their customers comply with hygiene rules. It is for this reason that Horesca created the "SAFE TO SERVE" label. Holders of this label guarantee compliance with hygiene criteria while keeping a friendly approach. Security and user-friendliness go hand in hand."
Membership of the "SAFE TO SERVE" charter is free for Horesca members. More info on www.horesca.lu