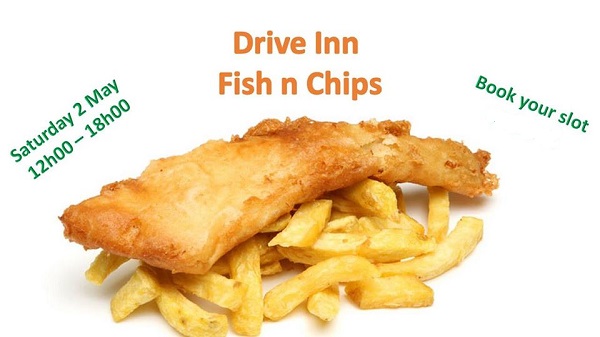 Although exit from Lockdown in the Grand Duchy of Luxembourg is just starting, with construction sites, DIY stores, garden centres and recycling centres now open again, and with schools preparing to re-open and hospitals, doctors, dentists and other medical practitioners about to see patients again from Monday, the hospitality sector is one of those still on lockdown.
With no re-opening date in sight, at least not for the foreseeable future, some are offering innovative solutions by providing drive-through and home delivery services. Fast-food outlets such as McDonalds experienced lengthy queues (in cars) on the roads outside their establishments the first couple of days they reopened recently.
Last week-end, the entrepreneurial Tube Bar, frequented by many from the expatriate and international community, re-opened with an innovative solution. For customers living within Luxembourg-ville, owner Paul Simpson and manager Tom Evans invested in a mobile draft beer system offered a delivery service for cold and refreshing pints of Guinness last week-end. And today (Friday 1 May) and tomorrow (Saturday 2 May) they are again offering a draught beer delivery system for Guinness, as well as a collaboration with local producer Ramborn to provide refreshing Cider, as well as Pacific Twist Pale ale from Bräugier. The cost? "Bar prices apply, €7.50 per pint and €2.50 per glass which you can return or keep. Or use your own glass if you like". Minimum order 2 pints, with payment by contactless card payment or bank transfer. To order, see https://www.facebook.com/tubebarlux/ - just send them a message and let them know which day you would prefer along with your choice and they will allocate you a delivery slot.
And this Saturday 2 May, Vincent Clarke and Adrienne Dunne of Eirelux in Howald are organising a drive-in for those craving traditional Fish & Chips. They will be open between 12:00 - 18:00. To order, simply email: info@eirelux.com or send them a message via Facebook - see https://www.facebook.com/eirelux/. They will also be selling their popular Irish Craft Beers, Ciders, Irish Whiskeys and more.
And what if you would prefer to cook a Full Irish / English Breakfast in the comfort of your own home? John Heffernan and Mark Hollis Home from Home on the Route d'Arlon are receiving a fresh supply of Irish sausages, English sausages, bacon and black / white pudding this Saturday 2 May (09:00 - 18:00) and Sunday 3 May (10:00 - 13:00). See https://www.facebook.com/homefromhome.luxembourg