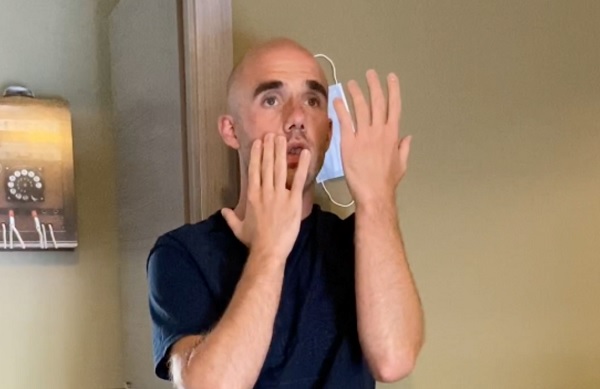 Public prize winner Remy Pagard with "Daily Feeling";
TROIS C-L, the reference structure for contemporary dance in Luxembourg, has named Remy Pagard and Georges Maikel Pires Monteiro the winners of its recent "Dance from Home" initiative.
Organised with the support of the Œuvre Nationale de Secours Grande-Duchesse Charlotte and Unit Control ASBL, Dance from Home aimed to raise awareness and support local artists through the creation of video-dance.
The €2,000 public prize, offered by the Œuvre Nationale de Secours Grande-Duchesse Charlotte, was awarded to Remy Pagard for his creation "Daily Feeling". The other nominees were William Cardoso with "La Baignoire" and AWA - As We Are (Catarina Barbosa and Baptiste Hilbert) with "HER". There was a total of 1,516 votes for all the videos.
The international professional jury prize, worth €2,500 and offered by TROIS C-L, went to Georges Maikel Pires Monteiro for the creation "It Gets Better". The other nominees for this prize were Jill Crovisier with "30 YEARS LATER" and Jennifer Gohier and Grégory Beaumont (Corps in Situ) with "RIDE THE TIGER".
The jury members appreciated the artistic quality, choreography, dramaturgy, homemade costumes, sincerity and intimacy of the story as well as the feeling of "family unity" which perfectly reflected the situation of confinement.