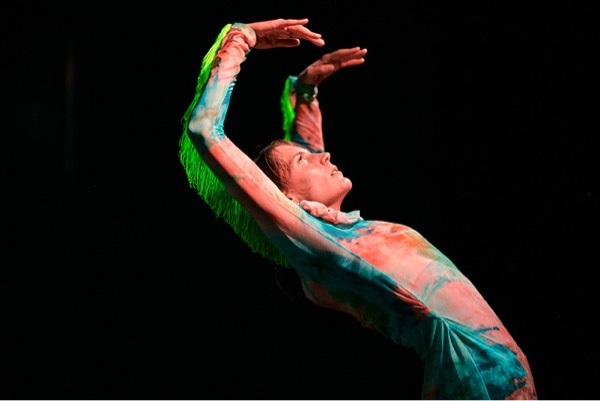 Tania Soubry; Credit: FOCUNA
Luxembourg dancer and choreographer Tania Soubry has been awarded a choreographic research residency at Uferstudios Berlin.
Luxembourg's National Cultural Fund (FOCUNA), in partnership with Uferstudios Berlin and in collaboration with the cultural service of the Embassy of Luxembourg in Berlin, offers a choreographic research residency at Uferstudios in Berlin. In 2020, the six-week stay will run from 3 August to 14 September, with a performance on 13 September.
The selection committee of the choreographic research residency in Berlin, composed of Ainhoa Achutegui (Neimënster), Annick Schadeck (resident 2019), Mathis Junet (TROIS C-L – Centre de Création Chorégraphique Luxembourgeois) and Joëlle Trauffler (Les Théâtres de la Ville de Luxembourg) as well as the artistic direction of Uferstudios Berlin have decided to assign this year's residence to the dancer and choreographer Tania Soubry.
Passionate about contemporary dance from a young age, Tania Soubry studied dance at the SEAD - Salzburg experimental academy of dance and in London, at the Trinity Laban Conservatoire of Music and Dance, The Place and Goldsmiths, University of London. Having done an internship with the Trisha Brown Dance Company in New York, she was also a danceWEB participant in Vienna in 2002.
During her training and professional experiences which followed, Tania Soubry undertook many projects in Luxembourg and abroad, as a dancer and performer, and especially as a choreographer, mainly for her own performances for which she often also dances herself or choreographic creations for other companies or for art, dance or music videos. As a dancer, Tania Soubry participated in Circadanse at the Luxembourg Pavilion of the Universal Exhibition in Shanghai in 2010 and at the Paradiso Lussemburgo Pavilion by Filip Markiewicz at the Venice Biennale in 2015.
Since 2019, Tania Soubry has been working on "Brave (K)new R/Wave", a new research and creation project which is expressed in different formats and in which she deals with current political and social situations through immersive events and experiences dance music, the vital power of movement energy and enjoyment, collective joy. A performance addressing the body, senses and emotions, putting the audience at the heart of the story.
The residency will allow Tania Soubry to deepen the research on her project and to draw inspiration from the Berlin artistic landscape to complete her work.