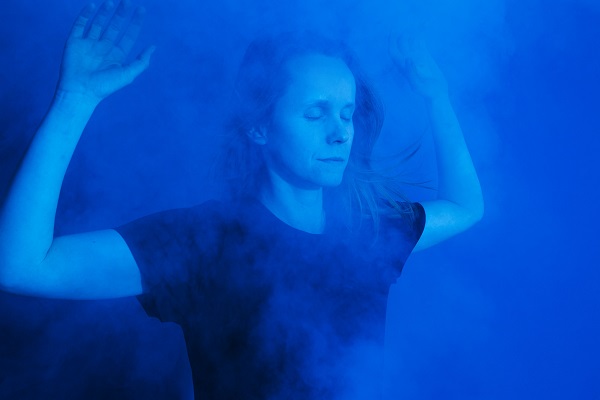 "Dreamer" by Anne-Mareike Hess; Credit: Martine Pinnel
Luxembourg choreographer Anne-Mareike Hess has become the first associate artist of neimënster cultural centre.
In addition to the development of the cultural centre's projects, Anne-Mareike Hess may be consulted on the conceptual orientation of the establishment in close collaboration with neimënster's teams.
For three years, the Luxembourg choreographer will participate in the artistic life of the institution to develop artistic and cultural programmes, develop research and experimentation residences and to raise public awareness of contemporary dance. During her stays on the site of the old abbey (for a period of eight weeks spread over the year), Anne-Mareike Hess will count on administrative, technical and communication support to devote herself to the creative process.
From winter 2020, this collaboration will take the form of a new project developed in residence on the site. The solo, titled "Dreamer", will be the second piece in an unofficial trilogy which began with "Warrior", a creation (co-produced by neimënster) in which Anne-Mareike Hess questioned the representation of masculinity and the notion of the apparent necessity of the warrior. This work prompted the young Luxembourg choreographer to assert her own femininity and to question the stereotypes associated with women.
The result of Anne-Mareike Hess's first research on the representation of the female body in religious and medieval iconography will be presented in the artist's new solo play "Dreamer" on 4 December 2020 at neimënster (Salle Robert Krieps). The creation is a continuation of her work that started with "Warrior" (presented in December 2018).