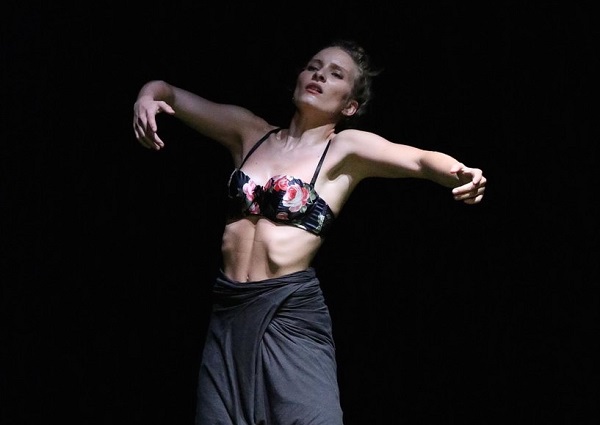 Credit: Boshua
Luxembourg dancer-choreographer and winner of the 2019 Lëtzebuerger Danzpräis, Jill Crovisier, will be performing her piece "The Hidden Garden" at the Festival OFF d'Avignon in 2020.
The jury, commissioned by the Luxembourg "Theater Federatioun", has selected Jull Crovisier to participate in the Festival OFF d'Avignon with the financial support of the Ministry of Culture. She will present a contemporary dance solo "The Hidden Garden", produced by Production JC movement asbl after a TalentLab residence in 2016.

The Hidden Garden offers an original and captivating exploration of the conflict between our deepest aspirations and the expectations of a normative society. The jury was impressed by the quality of Jill Crovisier's artistic approach. She manages to juggle different expressive registers without losing coherence. Her gestural creativity, nourished by the influences of the different countries where she worked, is served by an excellent interpretation. Finally, the scenography, music and lights combine skillfully to create, with a minimum of resources and in 40 minutes, a strong emotional impact.
The jury, which met on Thursday 6 June 2019, was composed of Karin Kremer, Françoise Pirovalli, Marie-Laure Rolland and Andreas Wagner. The members unanimously chose Jill Crovisier's performance from a total of seven productions.