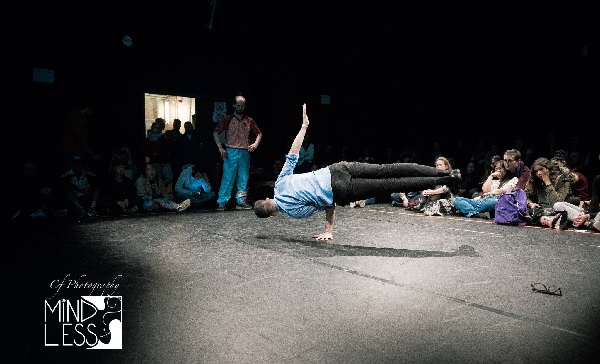 Credit: CF Photography
After the success of the first edition, which attracted dancers from around the world, the "Mindless" dance competition is set to return on Saturday 8 June 2019 at the Rotondes in Luxembourg-Bonnevoie.
Mindless is an experimental dance competition that takes the dancer to where he or she has never been before. Throughout the rounds, the participants must improvise and dance against each other whilst respecting the chosen themes. As the dancer progresses to the finals, they are more likely to leave their comfort zone to convince the jury of internationally renowned dancers in the urban dance community.
Participants require an open mind if they intend to enter the Mindless battle zone. To win, the dancers must deploy all their creativity and adapt to the proposed themes. Amateurs as well as professionals can take part and all styles of dance are welcome.
Those who are not ready to take part in the competition will still be able to enjoy a jam session which will take place outside, in collaboration with Streetleaders a.s.b.l. Two showcases will complete the programme of the day: Luxembourg dancer Jill Crovisier will present her solo "Zement", while the Belgian company Happy Brothers will present their performance "Salade Mentale".
Qualifications for the competition will take place from 16:00 until 18:00 (dancers only, not accessible to the public), followed by the competition itself from 18:30 until 22:00.
Tickets for the competition cost €8 (pre-sale) or €10 at the door. For reservations and more information, visit https://rotondes.lu/agenda/details/event/mindless-1/ or tel.: 266-22030 (Tuesday - Friday, from 13:30-18:30).