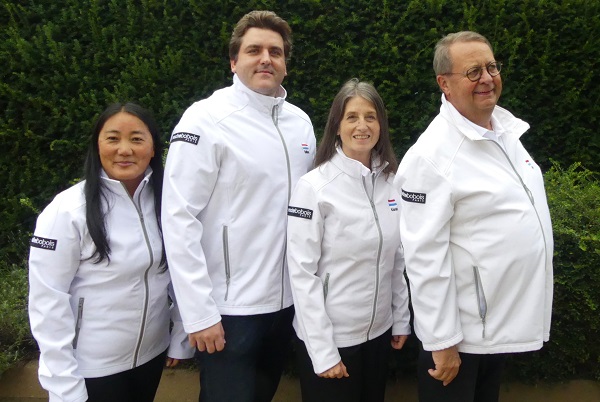 Credit: Luxembourg Curling Union
Curling Club Luxembourg has kicked off the 2022/23 Belgian Curling League with three victories.
The Belgian Curling League B Division is composed of nine teams; each team plays each other (round robin), with the top two teams progressing to the A Division.
Maja Bjerg-Petersen, Lukas Jirousek, Karen Wauters and Alex Benoy, the selected Luxembourg Curling Union players for the three first games, got off to a positive start over the weekend.
They secured wins against three Zemst (Belgium) teams: Daddy's Cool 9-3; Wipe my Ijs 9-2; Rammsteen 12-2.
The Luxembourg team are now unbeaten in first position of this B Division.
The next games are foreseen for 12 November and 18 December 2022 and will see the Luxembourg players go up against U18 Zemst and Blue Huskies (Belgian national women's team) and against Founders (Ghent, Belgium) and Viry (France), respectively.