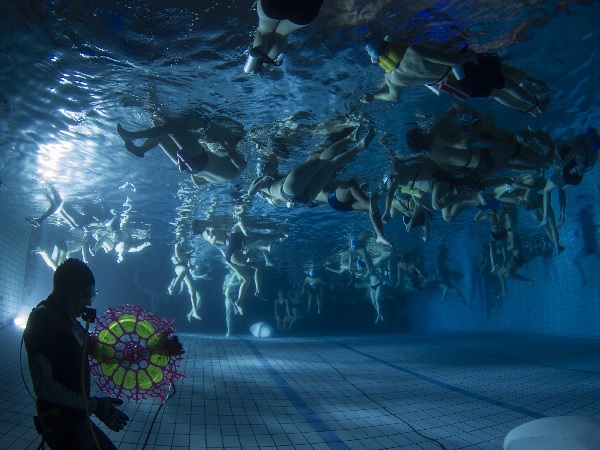 Michel Redolfi; Credit: P. Mura
The 8th edition of the Nuit de la Culture in Esch-sur-Alzette will be taking place this Saturday 14 September 2019; the event was postponed from its original date of 4 May in light of the passing of His Royal Highness Grand Duke Jean (whose funeral was held that same day).
This year, residents, shopowners and passers-by will mobilise in Esch-sur-Alzette around the theme of water: "Au fil de l'Alzette" ("Over the Alzette").
Highlights of the 2019 edition of Nuit de la Culture include an aquatic circuit (30 stations across the city) from 16:00 to 20:00, an underwater parade leaving from Place de la Résistance at 20:00, a mist show from 21:00 to 23:00 and midnight swimming at the St Joseph car park (Magic Mirrors).
In addition, the city will come alive with music from acts such as Sandy Flinto and Pierrick Grobety and Garçons de plages, as well as an underwater concert. The public can also make song requests to the Compagnie On Off to be sung to the person of their choice.
The full programme can be downloaded from http://nuitdelaculture.lu/.
Registration is required for certain activities, namely the underwater concert, midnight swimming and song requests, at the Esch Tourist Office or via e-mail: ndlc@villeesch.lu.