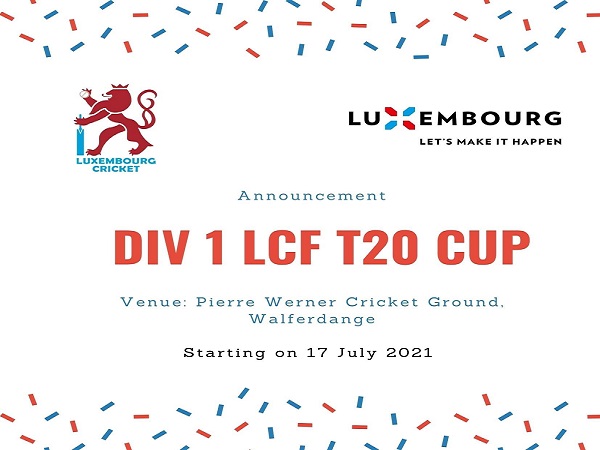 Luxembourg Cricket has announced that the Divison 1 Luxembourg Cricket Federation Twenty20 (Div 1 LCF T20) Cup is scheduled to start on Saturday 17 July 2021 at Pierre Werner Cricket Ground in Walferdange.
Two matches are scheduled for the first day of the cup: Match 1 will see Warriors CC and TCS CC go head-to-head at 11:00, whilst Match 2 will see Heritage CC compete against Star CC on at 14:30.
The Div 1 Cup Final will take place on Saturday 28 August 2021 at 14:30.
The fixtures are available at luxembourgcricket.org/headline-news and www.crichq.com/competitions/12912/draws/51855/rounds.
The playing regulations will follow in due time.