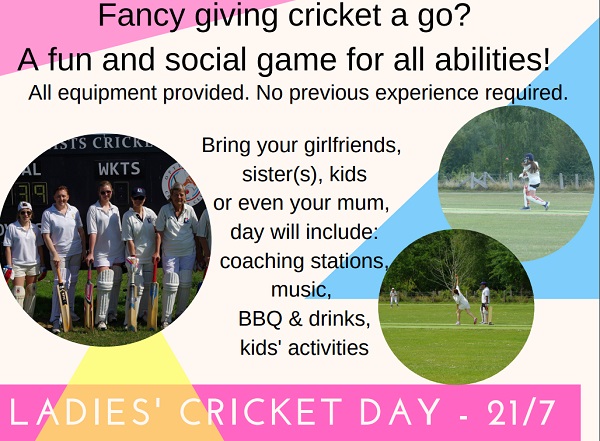 Credit: OMCC
The Optimist Maidens Cricket Club (OMCC) is organising a "Ladies' Cricket Day" on Sunday 21 July 2019 from 11:00 to 20:00 at the Pierre Werner cricket ground in Walferdange (Rue de l'Alzette), just north of Luxembourg City.
The aim of the event is to promote women's cricket in Luxembourg and recruit new players for the OMCC, which is part of the Luxembourg Cricket Federation as well as the "Comité Olympique et Sportif Luxembourgeois" (COSL) and has been going for just over 25 years.
Ladies' Cricket Day will offer fun coaching sessions, followed by a game with any women or girls who wish to play. There will also be activities for children, as well as music with a BBQ and drinks for purchase (including a craft beer stall by Artisan Ale).
This is a free event, open to all ages and abilities.
For questions and/or reservations, send an e-mail to omccluxembourg@gmail.com.