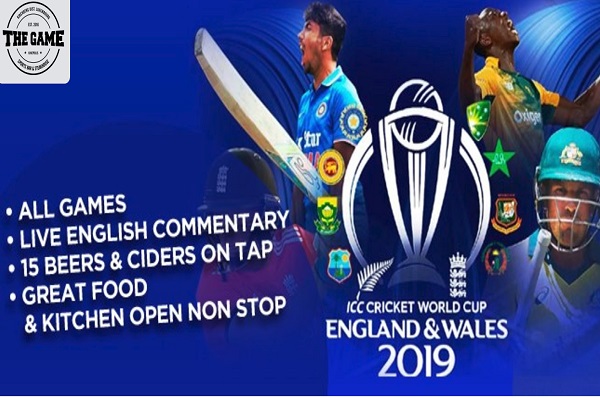 For the very first time in Luxembourg, cricket fans will be able to enjoy live screenings of all World Cup matches, from 20 May to 14 July 2019, at The Game Sportsbar Downtown (Hamilius).
The Game will be screening and open for the whole day on all match days, including those with high in-demand tickets:
- Sunday 9 June, India vs. Australia
- Sunday 16 June, India vs. Pakistan
- Tuesday 25 June, England vs. Australia
- Sunday 30 June, England vs. India
The matches will be screened on XXL televisions and a large projector screen, accompanied by a live commentary in English. The venue will also have fifteen beers and ciders on tap, as well as an extensive bar menu. The kitchen will be open non-stop throughout the match days.
Ticket types include a One Day pass (valid on one day of your choice) for €24.90 (included €30 credit for purchasing food and drinks) or a World Cup pass (valid for all match days) for €49.90 (includes €65 credit for food and drinks).
All tickets can be purchased online at: https://www.tickettailor.com/events/thegamesportsbar/266914/r/vr