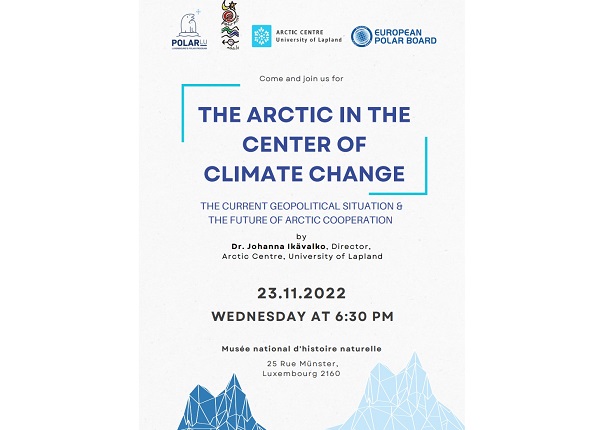 Polar.lu, Luxembourg's network for polar research and advocacy, is organising a conference in English about climate change and the Arctic on Wednesday 23 November 2022 at 18:30 at Luxembourg's National Museum of Natural History (Natur Musée) in Luxembourg-Grund.
Dr Johanna Ikävalko, an expert in polar matters, will lead this conference titled "The Arctic in the center of climate change: The current geopolitical situation and the future of Arctic cooperation". Dr Ikävalko will present the Arctic Centre at the University of Lapland in Finland, of which she is the director, as well as its research and her own analysis of the current situation in the Arctic.
Interested members of the public are invited to attend this free conference at the Natur Musée (25 Rue Münster, 2160 Luxembourg).