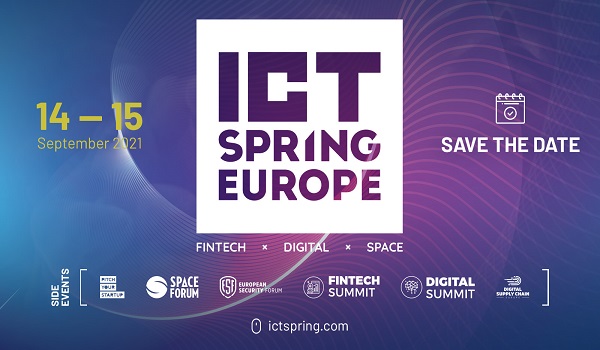 Chronicle.lu readers can now benefit from a 50% discount for this year's ICT Spring conference, which is taking place from 14 to 15 September 2021 at the European Conference Center Luxembourg.
ICT Spring is a global tech conference hosting an array of international professionals. It offers participants a unique opportunity to deepen their digital knowledge, capture the value of the fast-growing fintech, drive innovation in the supply chain industry, pierce the secrets of IT security and explore the impact of space technologies on terrestrial businesses. All this through high level conferences, exhibitions and demonstrations of the latest tech trends and innovations.
As a media partner for ICT Spring, Chronicle.lu is offering its readers a 50% discount for this two-day livestreamed conference using the code: CHRCLE21.
For further information, visit www.ictspring.com/invitations/chronicle.