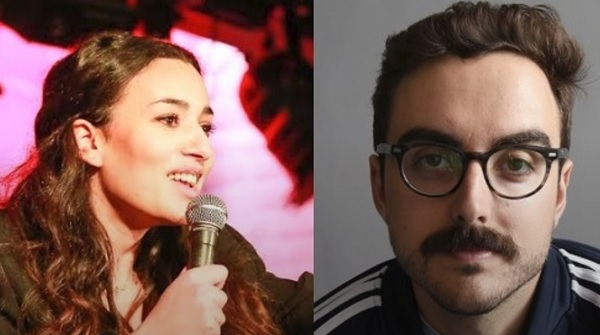 The next English-language Luxembourg Comedy Showcase will take place on Saturday 27 April 2019 at 21:15 at the Marionnette (15 rue de Strasbourg, Luxembourg-gare).
The popular Luxembourg Comedy Showcase, organised by InternationalComedians.com, is returning with more stand-up comedy acts coming to perform in Luxembourg in English. This show welcomes headline acts Daniel Muggleton (Australia) and Serine Ayari (Tunisia).
Daniel Muggleton (Australia) - Australian comedian Daniel Muggleton's blunt and honest stand-up is a breath of fresh air for audiences. He has performed sold-out shows at festivals worldwide and was the first Australian to be produced by Grammy-award winning US label Comedy Dynamics. Muggleton has also made a couple of TV appearances (The Feed, The Checkout)
Serine Ayari (Tunisia) - Charming in every sense of the word, Serine Ayari serves up twisted comedy that will tickle your funnybone and leave you smiling all the way home. A rising star on continental Europe, this is Serine's first visit to Luxembourg.
Doors open 19:30 for those dining (some of the best pizza in town), and from 20:00 for those just to see the show which starts at 21:15.
Eating guests can reserve a table by tel. 481-217 (book a table time by 20:15 to get food orders in before the show).
Tickets cost €20 online or €25 at the door. Groups of four or more can get a group rate via email: lux@internationalcomedians.com.
Tickets are available from https://billetto.eu/en/e/sat-april-27-luxembourg-comedy-showcase-tickets-346730.