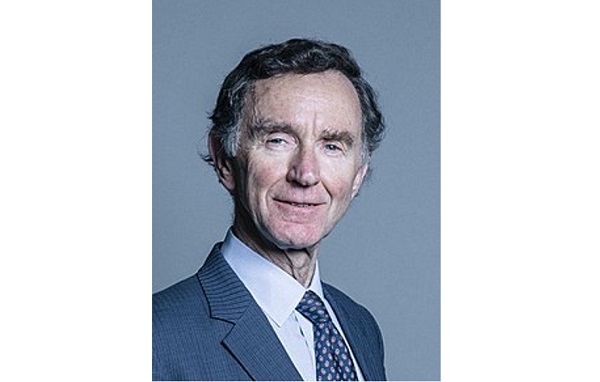 Lord Green of Hurstpierpoint;
The British Luxembourg Society (BLS) together with the Fondation Nationale de la Résistance and the British Embassy have announced that they are reviving the Sir Winston Churchill Memorial Lectures.
The first lecture, being held on Thursday 17 October 2019 at the Auditorium of Cercle Cité in Place d'Armes, will see Stephen Green (Lord Green of Hurstpierpoint) speak on "Whither Europe in the context of the rise of Asia".
Lord Green was previously Executive Chairman of HSBC Group and the UK's Minister of Trade and Investment. He is currently Chairman of the Natural History Museum, Chairman of Asia House and President of the Institute of Export.
Stephen Green has also written five books: "Serving God? Serving Mammon?" (1996); "Good Value, Choosing a Better Life in Business" (2009); "Reluctant Meister - How Germany's Past is Shaping its European Future" (2014); "The European Identity - Historical and Cultural Realities We Cannot Deny" (2015); "Brexit and The British" (2017); "The Human Odyssey: East, West and the search for universal values" (2019).
Doors will open for the lecture at 17:30 with Autumn Le Lievre (HSBC) playing music on the harp, followed by a welcome address at 18:00 by Hubert Wurth, Patron of the BLS and former Ambassador to London David Clark, President of the BLS. The lecture itself is scheduled to start at 18:10, followed by a summary and Q&A session with Sir Nicholas Forwood QC, former Judge of the General Court at the Court of Justice of the EU in Luxembourg and Patron of the BLS, at 18:45. The evening will conclude with a reception at the Residence of the British Ambassador to Luxembourg on Boulevard FD Roosevelt from 19:15 – 20:30.
The lecture is open to BLS members and non-members alike. Registrations should be made online at www.b-l-s.lu or via e-mail (David Clark): President@b-l-s.lu.