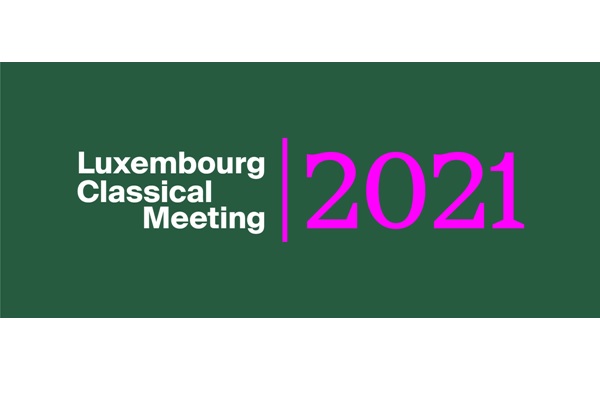 Kultur|lx - Arts Council Luxembourg has announced that it is organising - in partnership with the Philharmonie Luxembourg - the third edition of the Luxembourg Classical Meeting on Thursday 16 and Friday 17 September 2021, an event that highlights the multiplicity of the country's classical music scene.
The Luxembourg Classic Meeting, organised every two years, is part of the mission of supporting and disseminating Luxembourg culture and creation.
The eclectic programme honours all the excellence and artistic diversity of the Grand Duchy in terms of classical and contemporary music. For two days, Luxembourgish artists will have the opportunity to meet international representatives of concert halls, festivals, agencies and the specialised press invited by Kultur|lx, and also to perform in the Chamber Music Hall of the Philharmonie for the general public.
A programme as dazzling as it is vibrant which puts the spotlight on a selection of the most talented soloists and ensembles as well as promising young artists: Artemandoline, Hélène Boulègue (fûte), Cathy Krier (Piano), Benjamin Kruithof (cello), Max Mausen (clarinet), Christoph Sietzen (percussion), Trio Machine à Trois (vibraphone, marimba, piano) and United Instruments of Lucilin.
Three Luxembourgish composers will also be honoured: Catherine Kontz, Alexander Müllenbach and Roby Steinmetzer.
The Luxembourg Classical Meeting coincides with the opening of the season of the Philharmonie which, on Thursday 16 September at 20:00, the OPL opening concert under the direction of Gustavo Gimeno with soprano Diana Damrau.
For the full programme, see www.philharmonie.lu. Free entrance.
Kultur|lx - Arts Council Luxembourg was created in July 2020 at the initiative of the Luxembourg Ministry of Culture as a tool for supporting, promoting and disseminating the Luxembourg cultural scene and is structured around priority areas:
• Support the career development of artists and professionals in Luxembourg's cultural sector
• Stimulate and support the dissemination of artistic creation
• Foster the influence and promotion of artists and works at national and international level