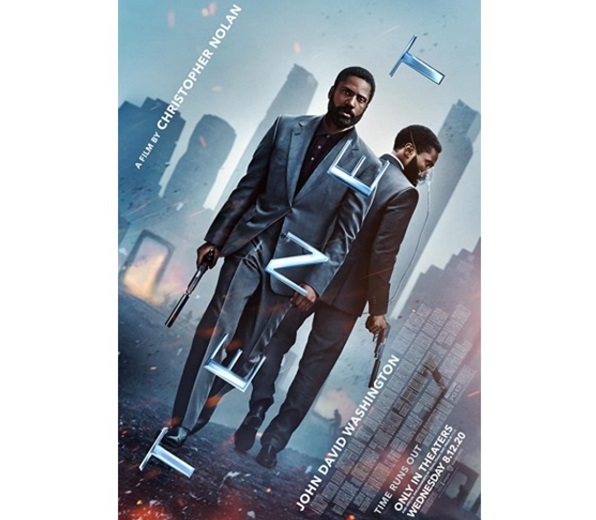 On Friday 22 January 2021, the Association Luxembourgeoise de la Presse Cinématographique (ALPC - the Luxembourg Film Critics Association) held its annual general meeting at which it voted Christopher Nolan's "Tenet" as Film of the Year for 2020 from the various feature films released in Luxembourg cinemas last year.
The film, starring John David Washington, Robert Pattinson, Elizabeth Debicki, Kenneth Branagh, Dimple Kapadia and Michael Caine, immerses viewers in the world of international espionage. Nolan (Memento, The Dark Knight, Inception, Interstellar, Dunkirk,...) offers a science fiction thriller where, to prevent a probable World War III, a secret agent will not only have to avoid bullets and explosions, but above all learn to master time and manipulate its meaning.
The members of the ALPC especially appreciated the mind-blowing aspect of the film - i.e. its complex, exciting, surprising and breathtaking narrative. The Luxembourgish critics appreciated this film, with the possible reversal of time and all that that could imply.
Christopher Nolan becomes the first director to win the ALPC Film of the Year twice; the 50-year-old filmmaker had already been awarded in 2018 for his film "Dunkirk".
Tenet pipped "1917" by Sam Mendes into second place and the Luxembourg co-production (Samsa Film) "Collectiv" by Alexander Nanauinto third place after three rounds of votes. The other finalists were David Fincher's "Mank" and Todd Haynes' "Dark Waters".
Last year, the ALPC chose Todd Phillips' Joker. The previous ALPC Films of the Year are "Dunkirk" by Christopher Nolan, "Spotlight" by Tom McCarthy, "Birdman" by Alejandro González Iñárritu and "Mommy" by Xavier Dolan, who was the first to be awarded by the ALPC.
The ALPC was created in 2014 by a group of journalists, insiders and freelancers, exercising a regular activity in the field of film critique. It currently has sixteen members working in print, radio, television and online media.
Since 2020, the ALPC has been the Grand Ducal section of FIPRESCI (International Federation of the Cinematographic Press).