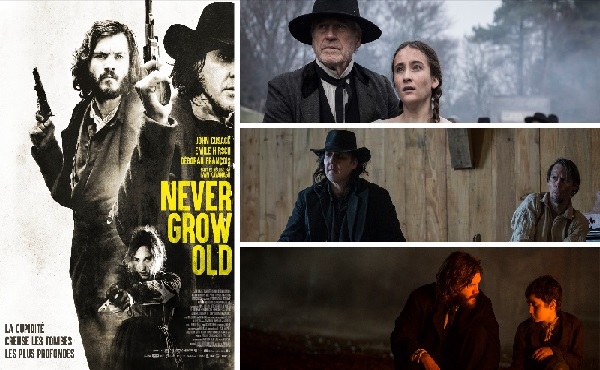 Following its national premiere during the British & Irish Film Festival last month, the Luxembourgish, Irish, Belgian and French co-production, "Never Grow Old", is now being screened at the Kinepolis Kirchberg cinema.
Written and directed by multi-award winning Irish filmmaker Ivan Kavanagh, "Never Grow Old" tells the story of Patrick Tate, an undertaker who profits when outlaws take over a peaceful American frontier town. However, his family comes under threat as the death toll rises. Set in the harsh American frontier landscape of 1849, the film is about greed and its consequences.
"Never Grow Old" is a co-production between Iris Productions and Iris Films (Luxembourg), Ripple World Pictures (Ireland) and Rezo Films (France), in association with Saban Films, Quickfire Films, Broadcasting Authority of Ireland and RTÉ with the participation of Canal +, Ciné +, VOO & BeTV, Shelter Prod and the Tax Shelter du Gouvernement Fédéral de Belgique. Distributed by Iris Group, the film also received support from the Film Fund Luxembourg, Fis Eireann Screen Ireland, Eurimages and Creative Europe Media. Metro International Entertainment is responsible for international sales.