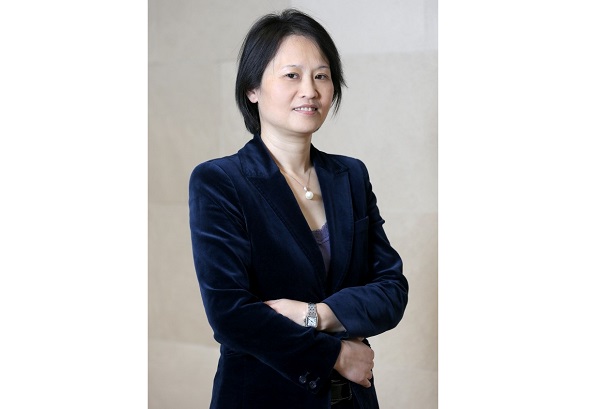 Zhujun Xie, President of ChinaLux; Credit: BIL
Chronicle.lu recently got the opportunity to speak with Zhujun Xie, President of the China - Luxembourg Chamber of Commerce (ChinaLux).
Ms Xie, who has been at the helm of ChinaLux since May 2019, shared how this private, non-profit organisation has adapted to and been impacted by the COVID-19 pandemic over the past 22 months, as well as where it sees itself this new year.
Chronicle.lu: How has ChinaLux been affected by the pandemic over the past almost two years? How has event organisation been affected by the restrictions?
Zhujun Xie: ChinaLux has been affected significantly by the COVID-19 pandemic. We have had to cancel or postpone events, we have had to convert physical events into digital events, we have had to ask our team to work from home, and the list goes on and on.
This has been frustrating for us and our members. Let's not forget that the main aim of our chamber is networking, i.e. bringing people together so they can find business opportunities. Even though we have organised digital events specifically for networking (we allocated members to different groups and switched a few times), they cannot replace physical events where you see people face to face, eye to eye, where you have a glass of Crémant with a piece of Rieslingspaschteit [Luxembourgish meat pie], and so where you can bond easily with people.
Chronicle.lu: How did ChinaLux adapt to this "new normal"? Did the team switch to remote working?
Zhujun Xie: If only we knew what the new normal is or will be... We switched to digital events. After some time, our members asked us to go back to physical events - along the lines of "we don't want any more zooms" - which we did, but this is impossible again for the time being. [Having] said that, our team has been doing a combination of working from the office and working from home and this has worked really well, I have to say.
Chronicle.lu: What have been some of the challenges but also perhaps opportunities associated with (or lessons learned from) the pandemic?
Zhujun Xie: ChinaLux, like other non-profit associations, relies on membership fees for a living. If members see less revenue, if they are uncertain about the future, they will cut the number of non-profits and thus reduce membership fees.
We have had to adapt quickly to minimise the damages and, in 2021, we achieved success by hosting both digital events and offline events under 2G [CovidCheck] safety measures.
We are attracting new members as we speak and this is very positive, of course. So, the lesson we've learned is that as long as we can react and adapt quickly, we're stronger and more resilient than we thought.
Chronicle.lu: In what way will / have the latest government measures affect(ed) ChinaLux?
Zhujun Xie: We have not been affected specifically by the latest government measures. The infection numbers are high and we want to organise digital events and do a combination of working from the office and working from home anyhow. The safety of our members and our team have to come first at all times.
Chronicle.lu: Where does ChinaLux see itself this year, both regarding the pandemic and generally?
Zhujun Xie: We will continue digital events for the time being and switch back to physical events as soon as it is safe again.
Chronicle.lu: Approximately how many events do you expect to hold this year? What are your current expectations concerning the percentage split between in person, remote and hybrid events?
Zhujun Xie: We expect to hold some ten events this year. We guess the first half will be digital events and we hope the second half can be physical events again.