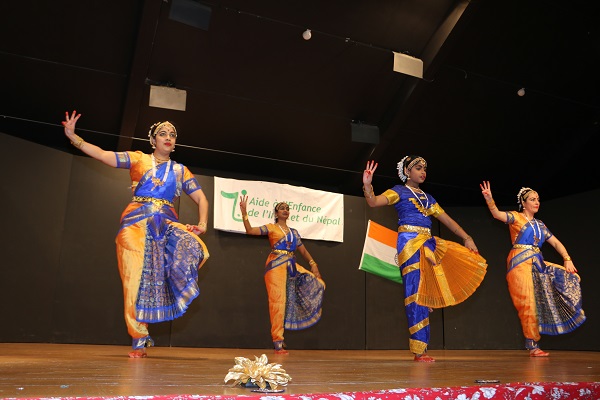 Credit: AEIN
The Luxembourg-based non-profit association Aide à l'Enfance de l'Inde et du Népal (AEIN) has announced the cancellation of its traditional India-Nepal Bazaar due to the COVID-19 pandemic.
For the first time in 43 years, the India-Nepal Bazaar, held every February at the Sandweiler Cultural Centre, has been cancelled. The event organisers, AEIN, announced the cancellation as a necessary decision in the face of the ongoing pandemic.
Every year, the event is a culmination of cultural festivities, food, children's activities and stalls selling jewellery, handicrafts, clothing, spices and more. Last year also saw a yoga workshop and a food truck selling Luxembourgish food. Prime Minister Xavier Bettel has often visited the Bazaar in past years and is a keen supporter of the event.
As well as being a fun event for visitors, the India-Nepal Bazaar is the AEIN's main fundraising event of the year to support their development projects in India and Nepal.
This year, even though the Bazaar is cancelled, the association's work in these two countries is not. As such, AEIN has made an appeal for donations to support vulnerable social groups in India and Nepal. Indigenous populations in 54 villages in the Indian state of Jharkhand as well as girls and women victims of various forms of violence in three municipalities in Nepal will be a key focus area for the association this year. One more crucial area has been added to this list: helping these deprived communities deal with the difficult effects of the coronavirus crisis.
Any donations to support the AEIN's activities are welcome. To make an online donation, visit www.aein.lu/faites-un-don. Direct bank transfers can be made to the account CCPL IBAN LU03 1111 0367 5084 0000 (communication: Don Bazar annulé).