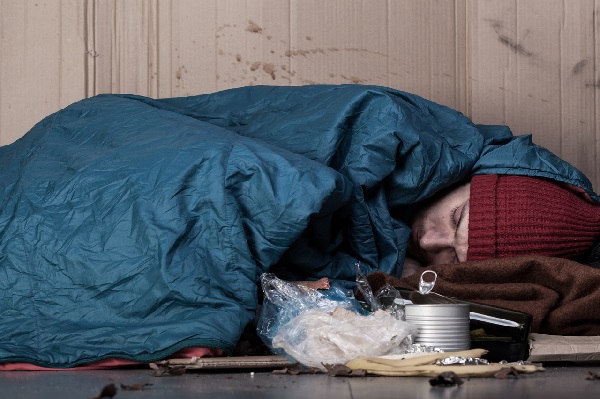 Credit: Katarzyna Bialasiewicz
Caritas Luxembourg has launched an appeal for donations as part of its efforts to provide the homeless with sleeping bags in the colder months.
As winter approaches, Caritas Luxembourg has called attention to the plight of people who are homeless or living in inadequate housing. Indeed, thousands of people in Luxembourg live in precarious conditions. Rising house prices contribute to this development with some people having no choice but to sleep outside.
Last winter, the "Wanteraktioun"' night shelter, managed by Caritas Luxembourg, housed 773 different people. And this figure does not even take into account all the emergency housing structures in the country, nor people who spend the night outside, in extremely difficult conditions.
Pit Bouché, President of Caritas Accueil et Solidarité, pointed out: "We often tend to believe that it is enough to provide a homeless person with a roof so that he or she can get out and find a "normal" life. But it is not that simple. It is for this reason that we offer a social framework specific to each person and each situation. Despite this, there are still people who stay on the street. By choice, because they have suffered multiple traumas and suffer psychological problems or simply because they are ashamed to frequent shelters".
To make the nights of these people a little more bearable, especially during the winter season, Caritas Luxembourg meets with them and, if all other options have been ruled out, distributes sleeping bags resistant to extreme temperatures. These help them cope with the cold, but also, as Pit Bouché commented, "help to break social isolation".
Individuals wishing to support Caritas Luxembourg projects can do so by making a donation via bank transfer to the following account: IBAN LU34 1111 0000 2020 0000 (CCPL) or online at www.caritas.lu. For example, €55 is enough for a sleeping bag designed especially for the cold weather.