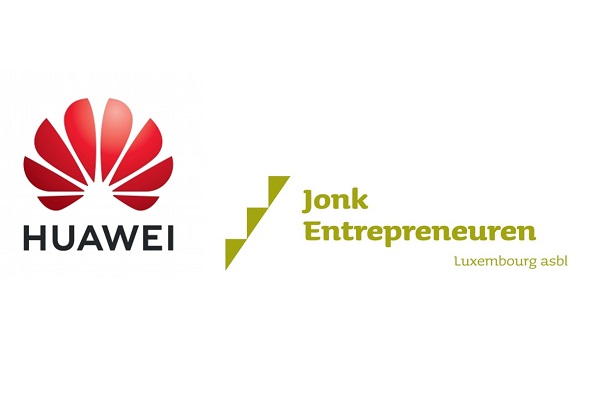 Since the end of 2020, Huawei Luxembourg has been supporting Jonk Entrepreneuren Luxembourg asbl in its mission of teaching and raising awareness among young people in the Grand Duchy about the world of economy and entrepreneurship.
The technology company has also been using this collaboration to initiate young people into this world of economy and entrepreneurship through projects organised at each level of Luxembourg's education system, strengthening the links between the world of education and the business world, as well as developing and enhancing an "entrepreneurial culture" in the Grand Duchy.
Huawei, a leading global information and communications technology (ICT) solutions provider, emphasised the importance of talent for the growth and development of a country and that knowledge and skills are the cornerstone of progress. Along with its partners, such as Jonk Entrepreneuren, the company aims to provide access to high-quality educational opportunities for young people. With such initiatives, Huawei seeks to enhance knowledge transfer and to close the gap between learning in the classroom and the skills required by the industry.
William Zhang, CEO of Huawei Luxembourg, commented: "We are very proud to support Jonk Entrepreneuren in its mission to promote entrepreneurship spirit in education. It is in Huawei's corporate culture to support local organisations such as Jonk Entrepreneuren, who aim to inspire and prepare young people to innovate, create, embrace initiatives and to take on responsibility. This mindset fully resonate with Huawei's values of continuous improvement, openness and initiative, integrity and teamwork. Our partnership with Jonk Entrepreneuren is a testament to our engagement to contribute to Luxembourg's digital transformation by supporting the access to and development of digital skills among young Luxembourgish talents. We are truly looking forward to working together to help prepare the young generation to the exciting challenges of the future".
Stéphanie Damgé, Director of Jonk Entrepreneuren Luxembourg, added: "We are delighted to be able to involve Huawei in our initiative. In a time of great disruption, it is crucial to invest in the education and future of young people, and to prepare them for the jobs of tomorrow. Indeed, entrepreneurial skills such as resilience, creativity and initiative taking will become even more important".