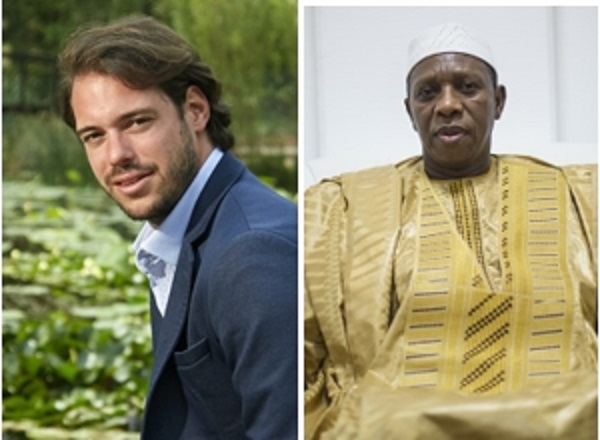 The Board of Directors of the Luxembourg Basketball Federation (Fédération Luxembourgeoise de Basketball or FLBB) has announced that His Royal Highness Prince Félix and Hamane Niang, President of the International Basketball Federation (FIBA), will be attending the semi-finals of the National Lottery Cup Luxembourg and the Lalux Ladies Cup this weekend at d'Coque in Luxembourg-Kirchberg.
Prince Félix of Luxembourg and FIBA President Hamane Niang are the confirmed guests of honour at this weekend's basketball matches. The semi-finals of the Lalux Ladies Cup will take place on Saturday 1 February, whilst those of the National Lottery Cup will take place the following day, Sunday 2 February 2020 at the Gymnase at d'Coque.
The FLBB has been under the high patronage of Prince Félix, an avid basketball fan, since 2005.
Hamane Niang has served as the 13th FIBA President since August 2019. Before that, the former Mali Minister of Sports served as Vice President and presided over FIBA Africa from 2014 to 2019. He was a member of the FIBA Central Board during the same period.
For more information on upcoming basketball matches in Luxembourg, visit www.luxembourg.basketball.