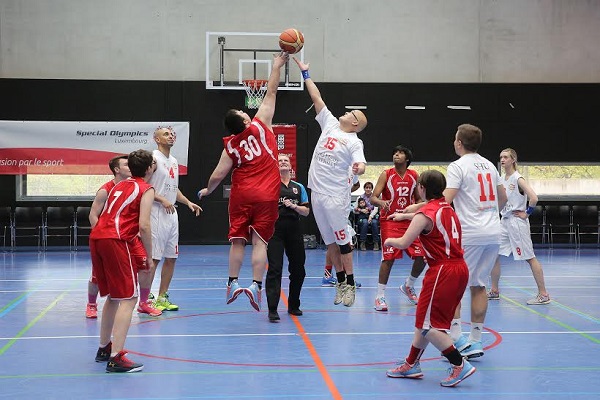 On Sunday 24 April 2016, Sacred Heart University (SHU) of Connecticut, USA, held the inaugural edition of its annual SHU Charity Basketball Game at the Rehazenter in Kirchberg to raise awareness and support for Special Olympics Luxembourg.
The event was organised by a group of SHU MBA stduents as part of the elective course 'Team Management Essentials' and saw SHU students and alumni face off against top Special Olympics Luxembourg athletes in order to raise funds through basketball, with spectators charged a €5 entrance fee. The game could not be called until the very end, when the Special Olympics team stole the lead in the fourth quarter to win 40-37.
Special Olympics Luxembourg is a sportive federation recognised by the Ministry of Sport which enables individuals with intellectual disabilities to practice a physical activity, follow regular training programmes and participate in physical competitions. On 20 July 2015, 39 athletes and 17 coaches from the Special Olympics Luxembourg team set off from Los Angeles to participate in the World Summer Games, during which they won a total of 28 medals.
Sunday's basketball game gave visitors the opportunity to get to know the background behind Special Olympics Luxembourg, as well as for the SHU team to present the association with a cheque for 830€.
Photos by Steve Eastwood