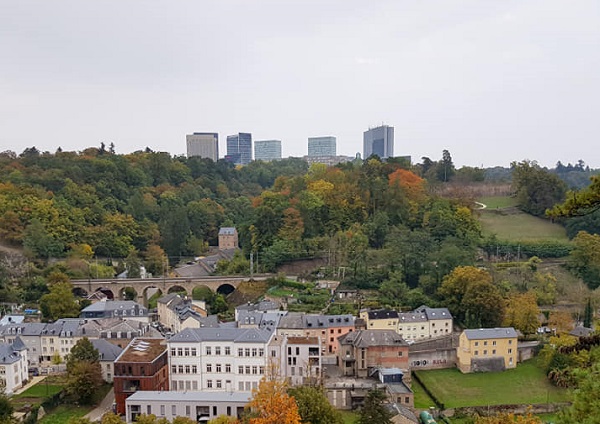 Luxembourg City; Credit: Jazmin Campbell/Chronicle.lu
On Wednesday 12 July 2023, The Bank of London announced that it had formally applied for a European Union banking licence and committed to a €200 million investment and the creation of 300 jobs in Luxembourg.
The Bank of London submitted its formal application for a banking licence to both the European Central Bank and the CSSF, Luxembourg's financial regulator.
The bank will formally establish its EU base in Luxembourg, with a €200 million investment expected to help support the bank's growth in the EU and create 300 new jobs in management, compliance, risk, product development and business control, technology and operations.
Commenting on this news, Luxembourg for Finance CEO Nicolas Mackel said: "The choice by The Bank of London is an enrichment for Luxembourg's financial services ecosystem and testimony to its attractiveness for such a technology-based operator."
Guy Hoffman, Chairman of the Luxembourg Banker's Association (ABBL), said: "Luxembourg's digital technology programme was specifically set up to help businesses and consumers and the potential for The Bank of London's unique offering is enormous."
Norbert Becker, Chairperson of the European Union region for The Bank of London, added: "This is a major milestone for our business and follows the foundation established in the UK. Luxembourg is perfectly positioned to play a key role in driving the bank's European business forward and ensuring Luxembourg is the centre of clearing for the EU."
Anthony Watson, Group Chief Executive & Founder of The Bank of London, agreed that "Luxembourg is the logical choice for us to build out our offering across the EU and marks the latest step in our international growth strategy and follows the successful rollout of our banking solutions across the UK."
One of the main shareholders of The Bank of London, one of the UK's principal clearing banks, is Luxembourg-based Mangrove Capital Partners.
Back in May 2023, the Bank of America similarly announced the opening of a Luxembourg branch aimed at servicing investment funds and other corporate clients.