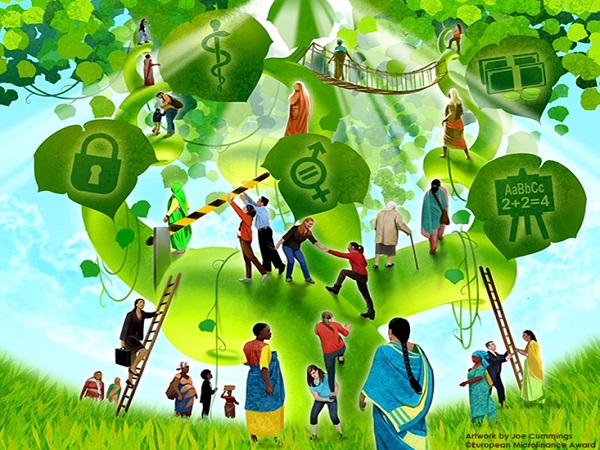 Credit: European Microfinance Award / Joe Cummings
Applications are currently open for the European Microfinance Award 2022, organised by the Luxembourg-based European Microfinance Platform (e-MFP), the Inclusive Finance Network (InFiNe) Luxembourg and Luxembourg Aid & Development.
This year's award is dedicated to the theme "Financial Inclusion that Works for Women" and is open to organisations working in financial inclusion that aim to understand and meet women's challenges and aspirations in order to go beyond traditional gender outreach strategies.
The European Microfinance Award (EMA) is a prestigious annual award with €100,000 for the winner and €10,000 for the two runners-up aimed at promoting financial inclusion initiatives and highlighting their innovating contribution in a particular area to the development of the sector. It serves two parallel goals: rewarding excellence and collecting and disseminating the most relevant practices for replication by others.
The closing date to apply is Tuesday 12 April 2022 at 23:59 (CET).
Further information is available at: https://www.european-microfinance-award.com/