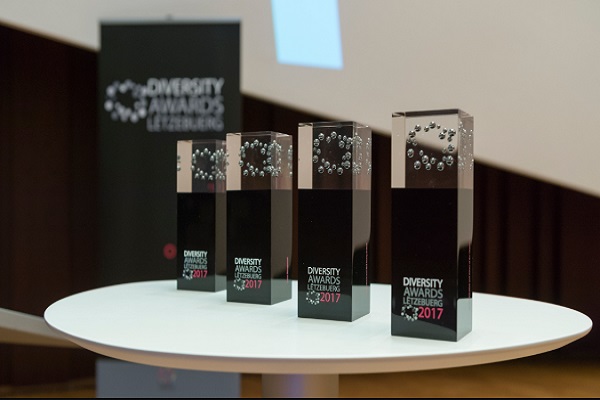 IMS Luxembourg - Inspiring More Sustainability has announced that applications are now open for the fourth edition of the Diversity Awards Lëtzebuerg.
Four trophies will reward best practices in diversity management within organisations in Luxembourg. The awards will present and highlight actions that contribute to a more inclusive and innovative society.
The four categories are: recruitment, welcoming and integration; career management; well-being and working conditions; communication and organisational values.
A pre-jury and a jury of experts, chaired by Corinne Cahen, Patron of the Charter and Minister for Family Affairs and Integration and the Greater Region, will determine the winners based on precise evaluation criteria.
Applications, in French or English, can be downloaded from www.chartediversite.lu, and must be submitted by 11 March 2021 at the latest. Participation is free of charge and open to any organisation based in Luxembourg, whether or not it is a signatory of the Lëtzebuerg Diversity Charter.
The winners will be announced at an official ceremony on 20 May 2020, at the end of Diversity Day.