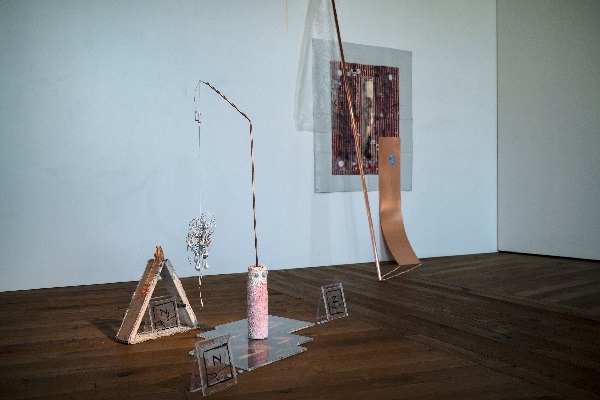 2016 LEAP; Credit: Sven Becker
Rotondes and RTL have launched a call for projects for the third edition of LEAP: the Luxembourg Encouragement for Artists Prize.
Created in 2016, the LEAP Prize awards a contemporary artist or group of artists every two years and offers a springboard to greater visibility and a professional career. The prize aims to help artists demonstrating an innovative approach to contemporary creation and to support the development of their careers. In 2016, the prize was awarded to Sophie Jung and last year's winner was Laurianne Bixhain.
For the 2020 edition, the organisers have launched a call for projects from any artist who has distinguished him/herself in the last three years at the national or international level, in any artistic discipline. Applicants should have links with Luxembourg although these may differ (ie nationality, place of residence and/or work in Luxembourg or in neighbouring regions). The €125,000 prize, awarded by RTL, will be awarded after deliberation of an international jury. The winning project will also be exhibited on RTL's premises and will allocate a production budget for this exhibition.
The call for projects is now open until 22 November 2019, after which four finalists will be selected. The LEAP Prize will be awarded at the opening of the collective exhibition dedicated to the finalists on Thursday 26 March 2020 at 18:00 in the Rotondes. The 2020 edition will then run from 27 March to 19 April 2020.
For further information, including eligibility criteria, see https://rotondes.lu/agenda/details/event/leap-2/.