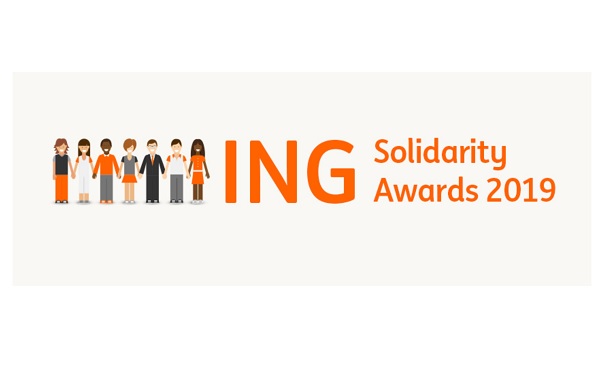 ING has launched the 2019 edition of its ING Solidarity Awards, which is open for applications from non-profit organisations and foundations in Luxembourg.
For eight years now, ING has organised the ING Solidarity Awards with the aim of supporting local associations and giving them maximum visibility. All non-profit organisations and foundations registered in Luxembourg and established in the country are invited to take part in this competition.
This year, the Jury will choose eighteen projects in three categories. Those projects will receive prizes ranging from €1,000 to €4,000. The Jury also reserves the right to award additional prizes. Among the submitted projects, members of the ING Solidarity Awards Jury will select the projects they find most promising in terms of impact, originality and implementation method.
To take part, each organisation must fall into one of the following three categories: "Humanitarian aid", including humanitarian projects by organisations working to improve people's quality of life or to ensure respect for fellow human beings; "Integration" projects intended to promote adaptation, inclusion or the creation of social links between individuals; "Other" projects by organisations working for the benefit of others in areas other than humanitarian aid or integration.
As is now customary, ING will host a ceremony for the ING Solidarity Awards at ING Lux House, on 21 November 2019 at 19:00.
From now until midnight on 16 October, interested associations can submit their projects on ING Luxembourg's website: www.ing.lu/solidarityawards.