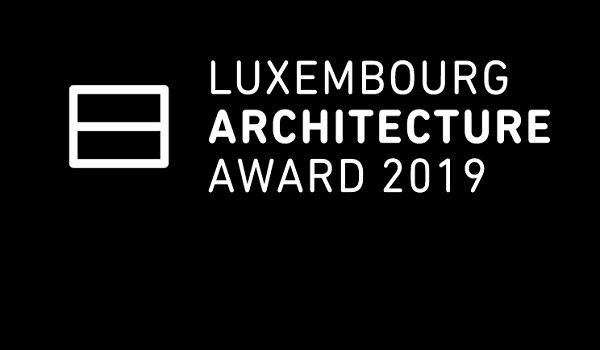 The Luxembourg Center for Architecture (LUCA) has launched a call for proposals for the 8th edition of its Luxembourg Architecture Award (LAA).
Previously known as the "Prix Luxembourgeois d'Architecture", the Luxembourg Architecture Award has been rebranded with an English name to better reflect the international context of Luxembourg and to increase the visibility of this event, its organisers and its participants.
The LAA rewards the achievements of architects, engineers, interior designers, landscape architects and urban planners. It aims to promote and encourage the professional creativity and excellence of architectural production in Luxembourg. Indeed, to be eligible, projects must have been developed on the territory of the Grand Duchy between 1 September 2015 and 16 October 2019.
This year, project owners will also be eligible to apply for the first time, with the agreement of the project's creators (those professions cited above).
Applicants are invited to submit their projects via a new online form on the LAA website www.architectureaward.lu.
An independent jury, composed of Luxembourgish and other European professionals and experts, will then evaluate the achievements according to the following criteria:
Architectural significance, identity and character of the achievement;
Functionality of the concept, quality and use of space;
Response to the built and undeveloped context and relationship with the environment (outdoor spaces, landscaping, streets...).
The jury can select up to ten nominees in each category of the LAA before determining, if applicable, a winner per field: LAA Residential Architecture; LAA Non-residential Architecture; LAA Interior architecture; LAA Landscape Architecture and Outdoor/Public Spaces; LAA Art Works and Structures. The jury may also award a "LAA Special Jury Award" to a project that catches their attention.
As in previous years, the general public will be involved and can vote online for their favourite projects. The nominations will be presented during the month of October on the LAA website to familiarise the public with the projects before awarding the "LAA Audience Award".
Finally, the "LUCA Honorary Award" will honour the career of an architect, engineer, interior designer, landscape architect, town planner or any person or entity that actively promotes building culture.
The deadline for submitting a project is 16 October 2019. The winners will then be announced on Tuesday 12 December 2019.