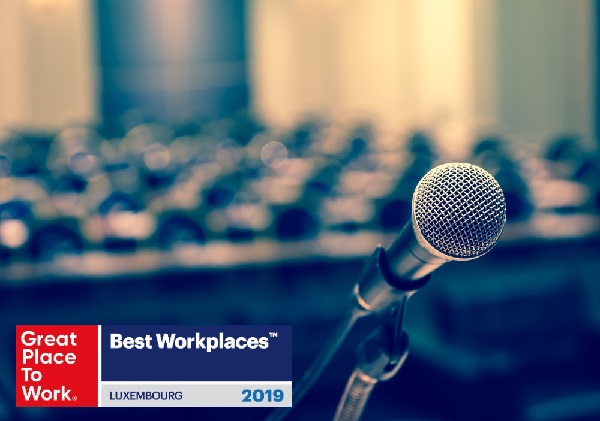 Credit: Great Place to Work®
Great Place to Work is organising its annual conference and "Best Workplaces 2019" ceremony tomorrow, Thursday 21 March 2019, in Namur in Luxembourg-Hamm, from 16:30-19:45.
This year, the conference will centre around the theme "Rethinking commitment to work". It will be followed by the awards ceremony for the "Best Workplaces 2019", a survey-based award highlighting companies where it is good to work in Luxembourg.
Among the speakers at the conference are Carl Azoury, CEO of Zenika (France), Best Workplace France in 2018, who will share his best practices, Delphine Hosy, teacher-researcher in risk prevention and management at Esaip, Michèle Detaille, Alipa Group, on the recognition of women in companies, and Arthur Meulman, General Manager of Jobs.lu, who will introduce the results of the survey on the expectations of candidates vis-à-vis their future employers.
Admission is free for top-management and HR professionals. HR service providers and consultants will have to pay an entrance fee of €175 in order to be able to participate in the conferences as well as in the Networking Dinner. Registration is subject to a no show policy.
For full details, see https://www.greatplacetowork.lu/fr/evenements/conference-annuelle.