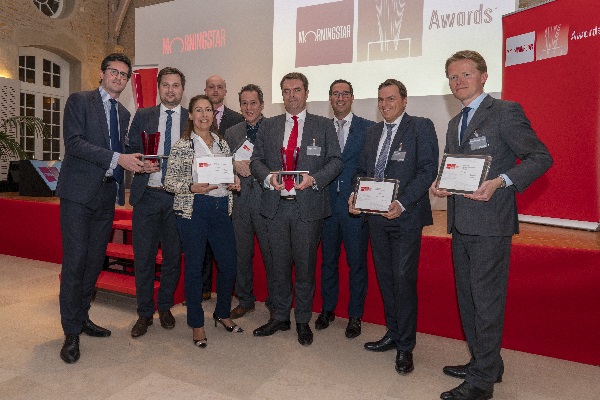 Credit: Morningstar
Morningstar Inc., an independent investment research provider, today announced the winners for its 2019 Luxembourg Fund Awards.

The annual awards recognise the retail funds and fund houses that added the most value for investors within the context of their relevant peer group in 2018 and over longer time periods. Morningstar selected the winners using a quantitative methodology with a qualitative overlay that considers the one-, three- and five-year performance history of all eligible funds and adjusted returns for risk using Morningstar Risk, a measure that imposes a higher penalty for downside variation in a fund's return than it does for upside volatility.
The winners of the 2019 Morningstar Luxembourg Fund Awards, in the Fund Category, were BL-Global for the Best EUR Allocation Fund 75 B EUR, IP Bond-Select P for Best EUR Fixed-Income Fund, MFS Meridian Funds - European Value Fund A1 EUR for Best Europe Equity Fund and Comgest Growth World USD Acc for Best Global Equity Fund. In the Fund House category, Unigestion won the Best Fund House: Equity award, iShares won the Best Fund House: Fixed-Income award and T. Rowe Price won the award for Best Fund House: Overall.
The Morningstar Luxembourg Fund Awards ceremony took place yesterday, 14 March 2019, at the "Schéiss" cultural centre in Luxembourg.