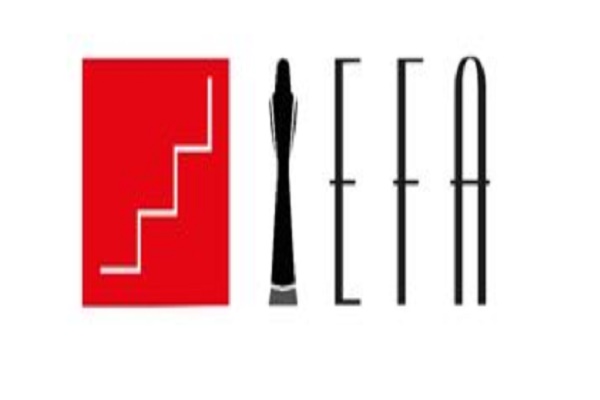 Luxembourg is participating in the 8th Young Audience Award (EFA), in partnership with the Luxembourg City Film Festival.
This year's EFA, bringing together a record 55 cities from 34 countries, will see juries of young Europeans watch the nominated films "Fight Girl/Vechtmeisje", "Los Bando" and "Old Boys". All three will then be available as Video-on-Demand for the general public.
"Fight Girl/Vechtmeisje", a Dutch-Belgian film, was directed by Johan Timmers, written by Barbara Jurgens and produced by Ineke Kanters and Jan van der Zanden; "Los Bando", a Norwegian-Swedish production, was directed by Christian Lo, written by Arild Tryggestad and produced by Nicholas Sando & Trine Aadalen Lo; "Old Boys", a British-Swedish film, was directed by Toby MacDonald, written by Luke Ponte and Freddy Syborn and produced by Luke Morris.
For the first time, the nominations were chosen according to a two-step procedure: an international committee composed of EFA Board member Vanessa Henneman (Netherlands) and experts Fabia Bettini (Alice nella Città, Italy), Keld Mathiesen (UCN - University College of Northern Denmark), Rajko Petrovic (Five Stars Film Distribution, Serbia) and Lina Užkuraitytė (International Vilnius Film Festival for Children and Youth, Lithuania) selected six films. A jury made up of former YAA participants aged 13-14 Friederike (Luxembourg), Jesse (London, United Kingdom), Konstantin (Chemnitz, Germany), Maria (Lisbon, Portugal) and Milica (Podgorica, Montenegro) then watched these six films and determined the three nominations.
On 5 May 2019, the three nominated films will be screened simultaneously to an audience aged 12-14 in following 34 countries across Europe and beyond. Indeed, the EFA Young Audience Award gives young participants in these countries the opportunity to experience high quality European films in cinemas. Under the guidance of experienced film teachers, they can discuss and exchange their points of view and connect with their peers across Europe. It is this young audience that will then officiate as a jury and vote to elect the winning film at the end of the screenings. Jury spokespersons will report the national results via a live video conference in Erfurt (Germany) where the winner will be announced at a live streaming awards ceremony on yaa.europeanfilmawards.eu.
Directly after this event and with the support of Creative Europe - Media Programme of the European Union, YAA films will also be available on various online platforms for the general public: EFA Productions, EFA's own production company, will offer the films of the EFA Young Audience Award on a European scale and subtitled in 30 European languages, on Video-on-Demand (T-VoD) platforms, on the Balkans regional platform Cinesquare, as well as on local platforms like Filmin. The films of the four previous editions are already online; the three films nominated in 2019 will be online on 6 May 2019.
For this initiative, EFA Productions partnered with The Milky Way to make nominated films available to young viewers throughout the year. Those who will not be able to participate in the EFA Young Audience Award will have the opportunity to watch the films online.